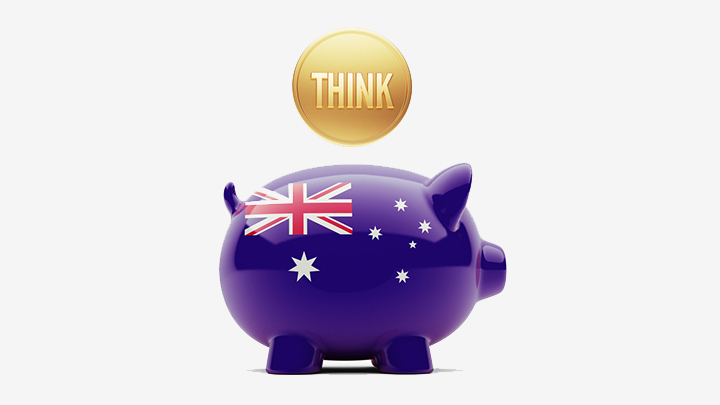 Jeff Cook, a member of the Starts at 60 Community and a poet has sent in this thought provoking poem for Australia Day.  We challenge you to give this one a little read, and a big conversation.  Do you agree with Jeff? 
I've been thinking rather seriously about Australia Day
And if I wrote of what it means to me, just what would I say
So I decided if I was called on to say a word or two
I'd endeavour to be ready, but I wonder though, would you?
Are you proud of your Australia and the people living here?
When you hear our National Anthem, do you sing it loud and clear?
Do the words of it entice you to stand and sing with pride?
Or do you stumble on the words not known, stay sitting down, or hide?
Do you drive an Aussie motor car, buy mainly Aussie goods?
Is your house/garage/veranda built with cheap imported woods?
Does the foodstuff that you buy come from here? Or overseas?
Do you even check the origin of your biscuits, ham, or cheese?
We grow the finest vegetables, and the juiciest of fruit
But import just as much again, so our growers must uproot
many trees and vines and trellises, let their fruit rot on the vine
while we drink imported fruit juice, blithely sip imported wine
When our Olympic athletes were competing just the other year
If they won they got our loudest, most endearing Aussie cheer
But when their luck was out, if they were conquered and forlorn
We seemed to have a dose for them of pure unbridled scorn
Did we encourage and support them, help to get them over there?
Provide them with their training costs assist them with their fare?
Do we offer much encouragement before they're at their best?
Or must they wait for accolades until they've passed this toughest test?
I don't want to knock Australians, but I hope to make them think
Perhaps to recognise how close we are to gurgling down the sink
And that only we can stop it, and that if we all played our part
We'd turn Australia round again – Come on, let's make a start!
Yes, I'm ready for the question of what Australia Day should mean;
A time for plans for days to come, reflect on what has been
Though I'm proud of our achievements, there's room for improvement yet
And a positive attitude will do it, combined with a bit more sweat!
Let's not tear down our tall poppies, let's be proud of who we are
Drink Aussie drink, wear Aussie clothes, drive a truly Aussie car
Let's celebrate Australia Day, do it well, with Aussie cheer
But from now on lets all do it every day of every year!
Love it… give it a share!
Comments