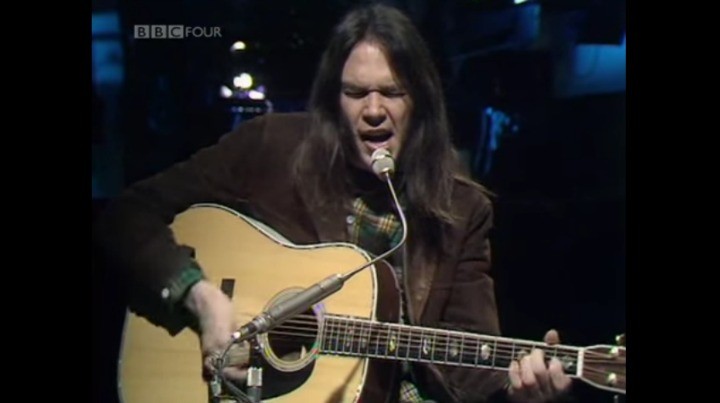 This time in 1972 Neil Young was taking out the number one spot on the Billboard Hot 100 charts with "Heart of Gold". The song was released on the album "Harvest" and is so far Young's only number one hit single. In 2004 Rolling Stone ranked it number 297 on their "500 Greatest Songs of All Time".
This song came about because of a back injury. Young could not play electric guitar for long periods of time and so returned to his acoustic guitar. "Heart of Gold" featured backup vocals from James Taylor and Linda Ronstadt. The song was recoded in Nashville, Tennessee at the Quadrafonic Sound Studios.
Bob Dylan admitted he did not like the song although he said he had always liked Neil Young, this was in 1985. The song has since been covered by many artists and in 2005 it was named the third greatest Canadian song of all time on CBC Radio One.
More recently "Heart of Gold" was included on the "Eat Pray Love" film soundtrack in 2010.
What memories come back to you when you hear this song? Was it a favourite of yours?
Have a listen:
Comments