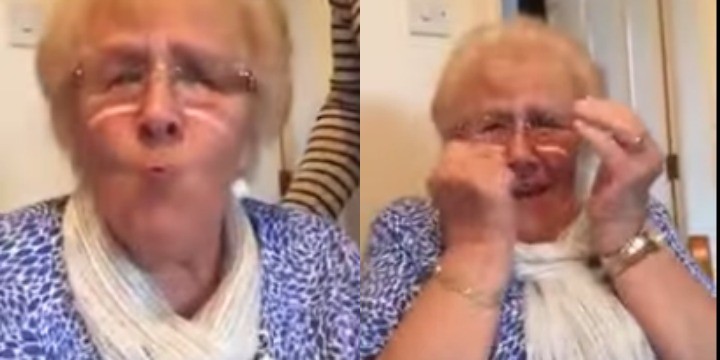 Mankind has come a long way when it comes to technology. Back then, motion photography was used to make The Horse In Motion (1878), one of the first movies ever made. Today, developers use the latest technology to produce the most exciting and mind-blowing apps. And when this grandma tried mobile app, Face Swap, she was blown away.
Her facial expression and movement is all hers but her face is swapped with a photo of Marilyn Monroe. You could tell by her reaction it is nothing like what she has seen before. "Arghhhhh! She's got my scarf, arghhhhh" said 'Nan' when her face was swapped with a photo. "Do a nice one of me, a nice one". Clearly, she was having too much fun.
Have you seen this YouTube video before? If not, check it out…
Sounds like fun? Try Snapchat, a simpler version of Face Swap. It's what everyone is talking about at the moment and the fun is not limited to just teens. You can have a lot of fun swapping faces with your friends or entertain yourself when you're in that long queue. A few minutes on Snapchat and you'll have plenty to share with friends and family.
To download Snapchat on Apple phones, click here.
To download Snapchat on Android phones (Samsung, HTC, Sony, Motorola, Huawei, etc.), click here.
Just getting started on Snapchat? Watch this video to get yourself up to speed…
What are the most fun apps you've ever tried?
Comments