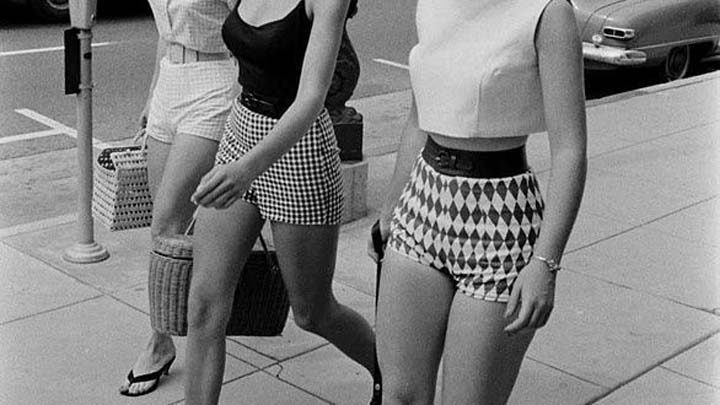 It may have been years since you wore them but honestly, who could forget hot pants? These tiny shorts came to popularity as early as the 1950s when the weather was hot.
The shortest shorts were appropriately called 'short shorts' and were about 6 inches about the knee with a high waist. Australian women took them from the beach to the streets.
All 1950s shorts were made of cotton and synthetic "wrinkle free" fabrics in bright colours, but it wasn't until the success of Dukes of Hazzard in the 70s that denim became popular.
Through the 60s, hot pants, along with mini skirts, were launched by British fashion designer Mary Quant and carried into the 70s. Some air hostesses even wore them!
And short shorts were just for women, men also enjoyed the luxury of wearing little to no fabric, though the results weren't as appealing to some.
Let's take a look back at this moment and time – share your memories today!
These cheeky shorts were all the rage, and still are!
Striped shorts
Vintage patterns are still pretty
Men's shorts were very brave…
These little white shorts were part of a nice outfit
Comments