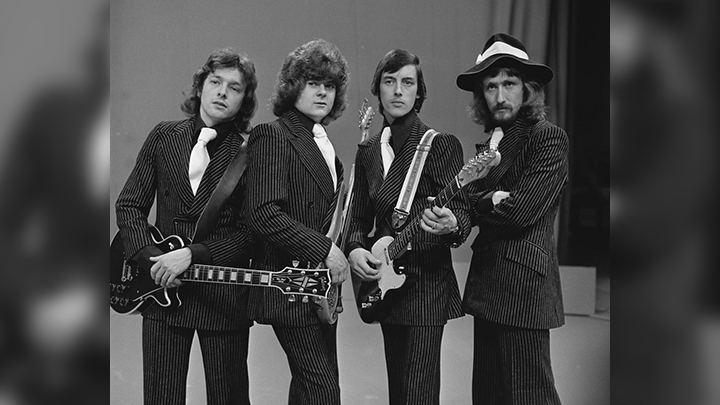 It has been viewed as an anti-Vietnam song and was a massive hit for the band Paper Lace but Billy Don't Be a Hero from 1974 is about everyone.
The song was written by Mitch Murray and Peter Callender, who also wrote Paper Lace's other massive hit The Night Chicago Died. Originally they wanted to shop the song to top acts but after Peter's wife, Connie, saw Paper Lace win the television competition Opportunity Knocks she convinced them to give the emerging group a go.
The song was confirmed be about a soldier in the American Civil War. Billy is watching the soldiers going to battle and joins up despite the pleas from his beloved not to go. Billy goes and loses his life after volunteering for a dangerous mission. Billy's fiancé is notified by a letter and is heartbroken that Billy didn't listen to her.
While many thought it was about the Vietnam war there are a few clues in the song that let you know it's about a bygone era. The drum pattern is mimicked after the drummers that would lead the platoons into battle and the fact that the mission Billy volunteers for is to go request extra men. This indicates that it was a time before radios where they could just call for reinforcements.
The American group Bo Donaldson and The Heywoods did a cover of the song the same year and also had a top charting hit. It was Paper Lace that charted to the top of the Australian charts on this day in 1974.
Australia's own comedic music group The Doug Anthony All Stars also did a cover of the song in the late 80s on the ABC program The Big Gig.
Which is your favourite cover of the song? Did you like Paper Lace's other song The Night Chicago Died?
Comments