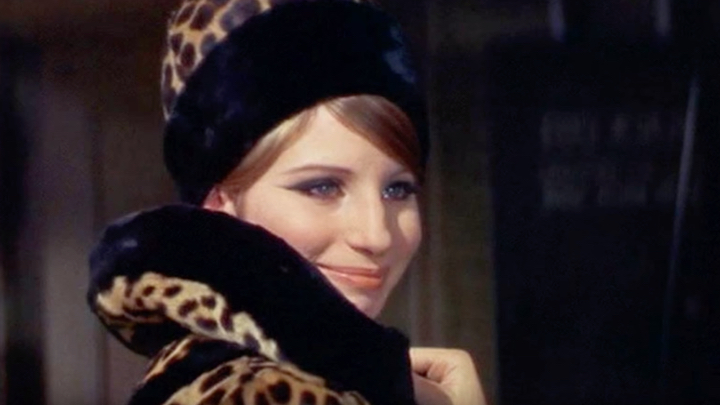 Affairs, controversy, bickering, protest, long-standing feuds all sound like great parts of a thrilling movie, but those words describe what was going on behind the scenes of the 1968 Barbara Streisand starring Funny Girl.
If the powers that be behind Funny Girl had the movie, they originally intended then we would haven't this musical classic.  Originally the studio wanted Sidney Lumet to direct and Shirley MacLaine to star in the film adaptation of the Broadway show.  It took Ray Stark, who was the real Fanny Brice's son-in-law, as producer of the Broadway show and the film to insist that Barbara reprised her role from stage to screen.
Soon after Barbara was cast Sidney Lumet left the production citing "creative differences" with the star and producer.  Legendary director William Wyler was brought in even though he has stayed away from musicals as he was deaf in one ear.  He knew that he had to do the movie after meeting with Barbara.  Another casting choice that was vetoed by Barbara was Frank Sinatra for the role of Nicky Arnstein because while Barbara respected his talent she couldn't stand him personally.
The chemistry between Barbra and the eventually cased Omar Sharif was so strong that the two had an affair that lasted for the entire production of the film.  Director William knew but helped hide the fact because the chemistry worked so well for the movie.  He even had Omar talk to Barbra off stage during the emotional final number as he knew his presence would get genuine emotion from her.  The affair was the reason for Barbra's marriage to Elliot Gould coming to an end.
Many other actors in the film were upset with the final product as they felt that their parts were heavily cut to make more room for the focus to be on Barbra.  Anne Francis never forgave Barbra for this as she believes it was Barbra's direct influence.
Barbra's influence was all over the film as she had a part of almost every aspect of the production.  A lot of her songs were recorded live as she detested lip syncing and this move added a lot of production time to the film.  At the wrap party for Funny Girl director William Wyler gave Barbra the director's megaphone as a joke, she, in turn, gave him an 18th-century gold watch with the inscription "To make up for lost time."
While reports of Barbra's diva-like nature on the production continued, director William Wyler was later asked if she was hard to work with.  William responded, "No, not too hard, considering it was the first movie she ever directed."  Very telling.
No matter what the drama was behind the scenes, it still continues to be one of the greatest musicals of all time and a role that Barbra said she would most like to be remembered for.
Comments