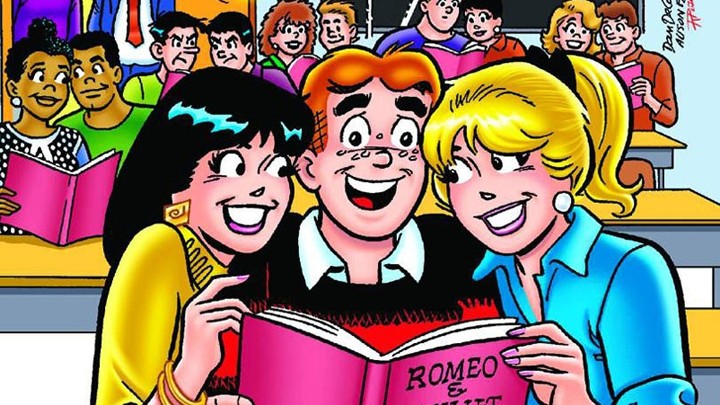 Archie comics were a staple of our youth, and in fact they are still around. In December 2014, Archie Comics announced that Archie would being getting relaunched for the first time since 1942 with a new first issue being released in 2015.
Do you also remember Betty and Veronica and how they would vie for Archie's attention?
It was a riveting and fun cartoon that boys and girls could enjoy!
So today we thought we'd look at some trivia about one of the most popular comics ever:
1. Archie was inspired by the Andy Hardy movies
Archie was based on the Andy Hardy movie series, starring Mickey Rooney. Like Archie, Andy was an average guy who somehow attracted girls who were way out of his league.
2. The Monkees refused 'Sugar, Sugar'
When producer Don Kirshner offered the Monkees "Sugar, Sugar", they refused it. So what did he do? Kirshner went on to create The Archies band and they sang it instead. It went on to become the number one song of 1969.
3. There is a Christian version of Archie
In 1973, an artist for Archie Comics named Al Hartley got permission to use the characters in a series published by Spire Christian Comics. In the 49 issues that followed, Archie and friends convert a hippie to Christianity; convince a reporter of the importance of prayer; and demonstrate what happens when schools stop teaching the Bible in an Old West town.
4. There was an Archie TV show
Archie: To Riverdale And Back Again aired in 1990. In it, Archie goes to his 15-year high school reunion and runs into the gang, who are live-action adults.
5. The gay Archie character Kevin Keller made history
In 2010, Archie comics introduced its first gay character, Kevin Keller. The issue sold out, and Archie Comics ordered its first reprint ever in its 72-year history.
6. "Sabrina, the Teenage Witch" was a spin-off of the animated Archie show
You may know Sabrina from the 90s TV show your daughter or granddaughter watched – in fact it was a spin off of Archie!
7. Archie died
In July 2014, Archie was shot dead while saving the life his gay friend and US Senator Kevin Keller in Life with Archie. Luckily, it was just a spin-off series and he has not died in other comics.
Tell us, did you read comics?
Comments