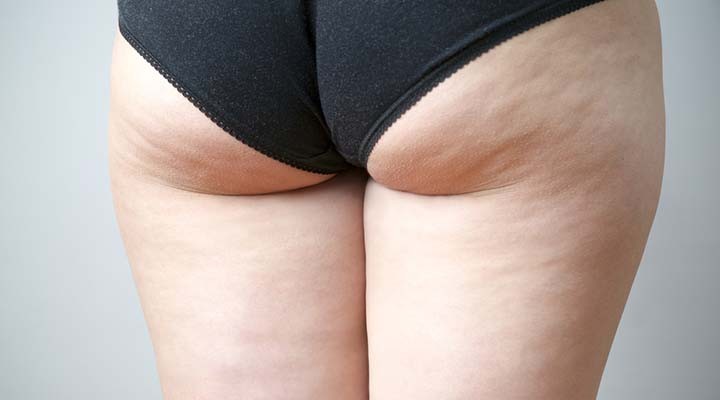 If you've lived with orange peel looking thighs for forty of your sixty years, you'll understand the anguish of many younger than you who continue, generations later, to be desperate for a way to eliminate it.  And maybe, just maybe, science has found a simple, one-hour long treatment that can rid people of it forever.
The new one-hour long medical treatment has been shown in clinical trials to be successful in obliterating cellulite  and potentially offers a long-term solution unlike anything else today.
The treatment is called Cellfina, and involves using an instrument with a vacuum that sucks up the fleshy area to be treated. The device then inserts a fine motorised blade horizontally under the skin to slice the sucked-up flesh away from the connective tissues that support it. It's called a "micro-scalpel", and it is just the diameter of a needle according to media reports.
It sounds rather awful, but surgeons say it has no pain at all in the treatment, leaves no scarring and are even performing the surgery on Good Morning America!
The treatment was approved by the FDA on 3rd August 2015, but has been around for several years, with patients reporting high satisfaction at the three-years after treatment mark.
It was formally and publicly launched at the American Society for Aesthetic Plastic Surgery annual Aesthetic Meeting in Las Vegas last week where it was declared the only long lasting cellulite treatment.
The Daily Mail reports that in a study of 55 patients who underwent a single treatment with the Cellfina system, 93 per cent reported high satisfaction at the three-year mark, and 91 per cent had a two or more point improvement in appearance on a six-point scale when independently assessed.  Patients have reported that bruising and soreness disappeared after two weeks and declared their delight at the lasting nature of results.
But the pricing is nothing to shirk at.  It is apparently calculated "per dimple", with USA clinics charging over USD$4000 for a treatment.
The average number of dimples treated is 20, though some patients have had 60 removed.
Have you ever dreamed of having your cellulite treated or has it grown to become a part of you over the years?
Comments