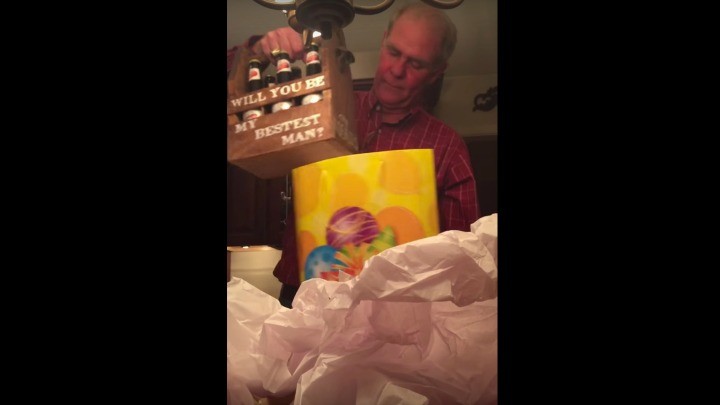 This video of a son asking his father to be his best man would make even the toughest bloke tear up! We stumbled across this today and couldn't not share it with you, it is such a beautiful moment and the emotion is almost too much to handle.
We certainly can't watch it without grabbing the tissues.
Being someone's best man is a big deal, there is a lot of responsibility that comes with the title. Not to mention the honour of knowing you are the only person that the groom trusts with the job.
Usually, this spot is reserved for a best friend from childhood or brother, but this son and father clearly have a very important bond and he obviously couldn't think of anyone better to see him through to married life.
On his YouTube video Mitch Koehler said, "I've known for a few years that my Dad would be my Best Man. When I was younger I asked him about who was in his wedding and he said "If I could've changed anything I would have made my dad Best Man." That stuck with me since then and I knew I wouldn't want to have that regret later in life."
"My dad and I are super close and he really is my best friend."
In the clip Mitch presents his father with a giant gift bag for his birthday and says, "you have to read it," as someone films.
Dad looks a little confused but goes with it, and begins to pull out tissue paper and then finally a 6 pack of beer.
Not just any beer, this beer is in a custom made container with an engraving which his dad reads out loud, "I (moustache) you a question…"
He can't even finish the last line without bursting into tears… "Will you be my best man?" the case reads.
His dad sobs uncontrollably for some time and they share a beautiful embrace, he then jokingly says no.
Of, course the actual answer was yes and we can't wait to see the killer speech he delivers.
Have you been a best man or maid of honour?
Watch the video here:
Comments