Falling in love again after my husband's death
As journalist Jill Smolowe buried her husband, sister, mother and mother-in-law, in the space of seventeen months, she had no trouble imagining what would follow. Most films and memoirs, after all, offer only one script: you fall apart. But she didn't. Jill lost her husband at the age of 54 after a happy 24-year marriage. She said, "I knew I eventually wanted to find someone with whom to share my life, but I wasn't looking for that anytime soon. I just wanted to feel a measure of hope that there could be happiness for me up the road."
So, seven months after Joe's death, expecting nothing beyond distraction, Jill ventured into online dating. "Ten days on, I heard from a widower who'd lost his wife of 38 years two months before I lost Joe. Our connection was immediate, not only because we understood each other's grief, but because we were experiencing our grief in a similar way," said Jill to Psychology Today.
She found Bob, a water engineer who had two grown kids, was recently widowed and lived just a few towns over.
Jill said that although his picture was unappealingly stiff, the thing that caught her attention was what he had written in his dating profile. In the section 'Looking for', Bob wrote, "A partner, a companion, someone with whom to share experiences, both good and bad, a best friend, a lover, an advocate, a defender."
Jill said unlike the many guys who wrote about clichés stuff, Bob wrote about mutual respect and an the ability to compromise which Jill had found essential during her marriage to Joe. But according to Jill, perhaps most appealing, just as she'd made clear in her profile that she loved her late husband, Bob wrote glowingly about his late wife of 38 years. Rather than feeling, she could never measure up to his deceased spouse, she considered his loving marriage a plus as it suggested a man who knew what it took to create, nurture and sustain a partnership.
Ad. Article continues below.
Jill and Bob emailed each other back and forth. As their conversation deepened, they started talking on the phone and a week after making that first contact, Bob and Jill met for dinner at a restaurant. The very next day, Jill removed her profile from the two dating sites.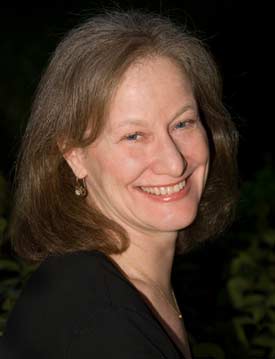 Three years later, surrounded by Bob's two children and Jill's daughter, they married.
Ad. Article continues below.
Jill said that her first hurdle was to accept that moving forward with her life did not mean that she was leaving her love of Joe behind. What she wanted was a committed relationship.
"I still loved (and continue to love) Joe deeply. But as the months of grief accumulated, I'd become painfully aware that loving an absence was something quite different from loving a presence," said Jill.
"As we got to know each other, we also began to understand that it is possible to be happy and sad at the same time. Bob and I continue to respect and make room for each other's grief, and I imagine we always will.
"I wanted to love again," she said. But she did not want to try to love again in the same way. She didn't want to find a replacement version of Joe. She knew that any man intended as his stand-in would never measure up to the original. She wanted to find someone with whom to share her life.
"Five years after losing our respective spouses, I still love and miss Joe; Bob still loves and misses Leslie. We both feel that's as it should be," said Jill.
Jill now lives in New Jersey with Bob.
What do you think of Jill's story?