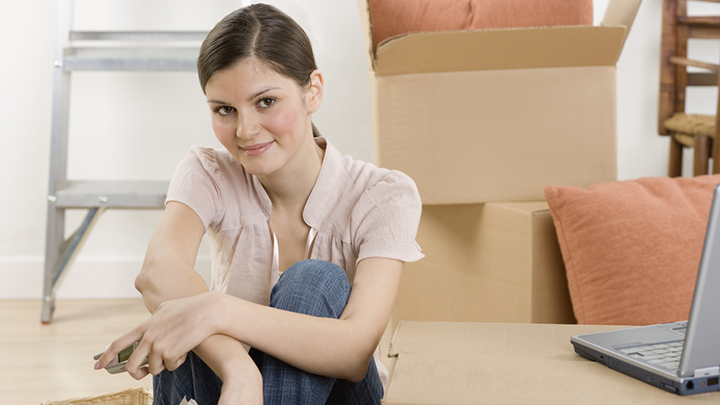 Watching your children grow up and move out of the house and on with their lives can bring mixed emotions.
You'll no doubt be filled with pride that they are independent enough to look after themselves and have the sense to pay the bills on time – bonus parenting points for that one.  Then of course there's the flip side: your once bustling home quite suddenly becomes quiet, still, and can feel vastly empty.  While the transition can be difficult, having your own space and time to do whatever you like, whenever you like, brings a myriad of opportunities to explore.
What do you do though, when after a few years of peace, privacy, and tranquility your kids decide to move home again and back into your newfound space?
A new study shows more adults are moving back home than ever before, with 31% of adults between the ages of 20-34 coming home to Mum and Dad.  These so-called 'boomerang' kids are heading back to the nest due to failed marriages, financial difficulties, and unemployment to name a few hardships.  And it's not just happening in Australia. Homes across the Western world are being flooded with returning offspring.
While some parents greet their children back to the nest through gritted teeth – goodbye fridge arranged just the way you like, hello bread crumbs on the counter and dirty clothes strewn throughout the house – others are more than happy to see their brood return home.  And while yes, it's great to be able to help your kids get back on their feet some people worry their offspring lack the life skills to make it on their own.
Liz Brentnall says she worries her daughter Caitlin is missing out on valuable life lessons.
"I think that it is really difficult for people to really grow up while they are living at home," Ms Brentnall said.
"There's a different kind dynamic that makes you actually grow up when you don't have a family home to fall back on."
Let's talk: tell us what you think in the comments below.
Would you be happy if your child moved back home? Have you had this happen to you? Tell us about it today.
Comments