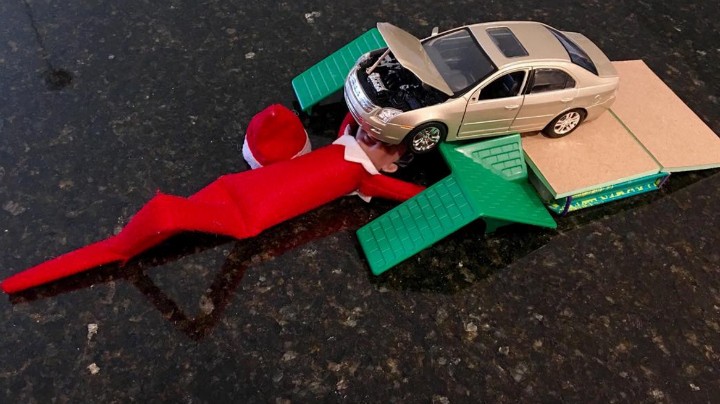 The Elf on the Shelf is close to many people's hearts as a game they play with their grandchildren daily, weekly or on every visit.  In families throughout the world the elf visits from thanksgiving (in America) until Christmas and is found in an array of funny places every morning, visiting to make for some great fun games of hide and seek.  The idea is that the elf is Santa's helper visiting to find out who is naughty and nice in the month before Christmas and he hides in a new place every morning to spy on the children, looking for good or bad behaviour.  When he is introduced to young children he is so much more than just a visiting toy and storybook.  He is a magnificant opportunity to create a little magic and fun in the lead up to Christmas.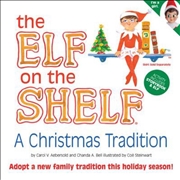 The story describes how Santa's "scout Elves" hide in people's homes to watch over events. Once everyone goes to bed, the scout elf flies back to the North Pole to report to Santa the activities, good and bad, that have taken place throughout the day. Before the family wakes up each morning, the scout elf flies back from the North Pole and hides and this is where parents and grandparents com into it. By hiding in a new spot each morning around the house, the scout elf and the family play an on-going game of hide and seek.
There are ideas all over the Internet for what to do with your elf.  but there are many who don't even know he exists, so today I want to share the elfish phenomena with you and see whether you are curious, or have stories and pictures of your own to share.
Here's some examples of the Elf at play all over the Internet, from families who are actively setting him into position every night after the children are in bed.
Love the elf?  You can buy one now at Dymocks CLICK HERE
A photo posted by @sean1995_ on
Comments