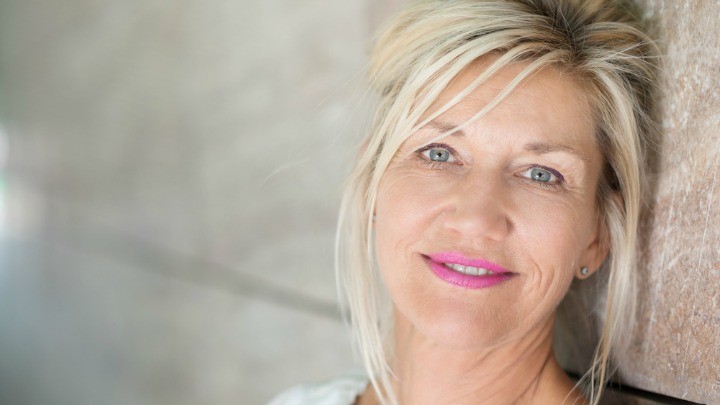 Having your hair out on summer days can add a huge amount to you feeling uncomfortably hot. We have found some stylish, easy ways to keep your hair off your neck and have you looking good this summer.
Twisted Bun

Via LuLu's
Start with straight hair
Part your hair in two even sections down the middle
Tie the two pigtails in a knot and hold with bobbie pins
Twist the tip section and wrap it around the knot, pinning as you go.
Twist the remaining section of hair in the opposite direction and repeat step 4.
Finish off your stylish hair do with hairspray (hide the ends under the bun).
Easy Chignon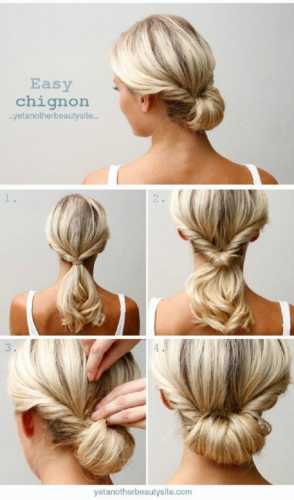 Pull your hair into a low ponytail. If you wish you can twist the sides before tying your hair back for added effect (as seen above).
Now make an inside out ponytail. Do this by creating a small hole just above the hairband and flipping your ponytail through it from the outside to the inside.
Lastly take the ponytail and roll it up. Secure it with bobby pins.
Ponytail

Via lulu's
Section off the front half of your hair, just behind the ears.
Comb back the crown and rest of your hair for a neat look.
Tie the back half of your hair into a low ponytail
Take the free left side of your hair from around your face and wrap around pony. Fasten underneath with a few bobby pins.
Repeat with the right side.
Up-do for medium length hair

Via Gurl 
Take two sections of hair from each side of the front of your head,  close to the centre and pin back with bobby pins.
Then take the outer strands from the front of your head and pin back on both sides.
Take the lower hair that is loose, create a swirl (like above) and pin back neatly.
Use hairspray to hold in place.
We apologies that we don't have any models over the age of 60, these hair styles look great on all ages though!
What are your beauty tips for hot days?
Comments