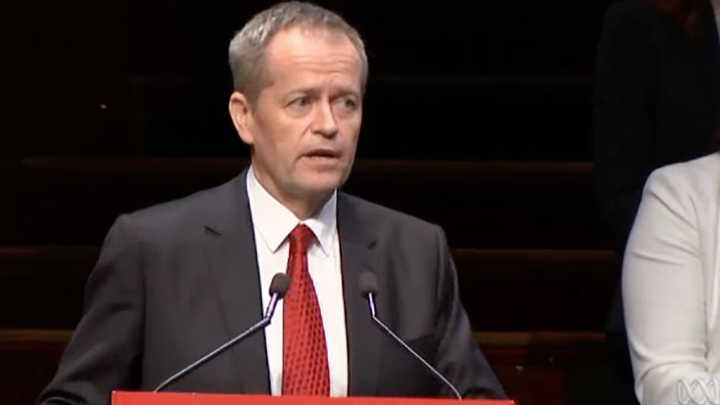 It seems that Malcolm Turnbull is not just ahead in the polls, he's running a one horse race for the next election the way it is currently being saddled.  The media says that at the core of Australia, people just don't think Bill Shorten can even contemplate winning the next election.  And we want to hear whether you agree?
Malcolm Turnbull has had the sort of week in politics that would normally give a party wobbly legs.  He's all but abandoned his dream of increasing the GST, received two resignations in cabinet and had to fire another on his team.   Yet his polling numbers have been yet to skip a beat.
On the other side, Shorten is looking a lot like an Abbott at the end, writhing around looking for a lifeline to grab.  Everyone in his party is pledging support but no one is showing him how to turn things around or standing beside him "just in case".  He's had no significant policy wins in months, and has potentially lost the ability to campaign against Turnbull on a loud and scary anti-GST platform which would have been a big win for them.
And now it seems Turnbull is about to offer a tax package looks like it will be about scraping back a tax but for middle Australian voters and handing it to them as cash in their pockets – something that every government loves to be able to do before an election.
So we ask today what Labor is left with?  Do you think Shorten is alone on the edge here, having to create small scandals in the hope they eventually rock the boat for Turnbull? Do you think he can turn it around with charisma and the support of his party or should he stand back and let the popular Anthony Albanese take the helm before an election?
How do you think politics are going to play out here? 
Comments