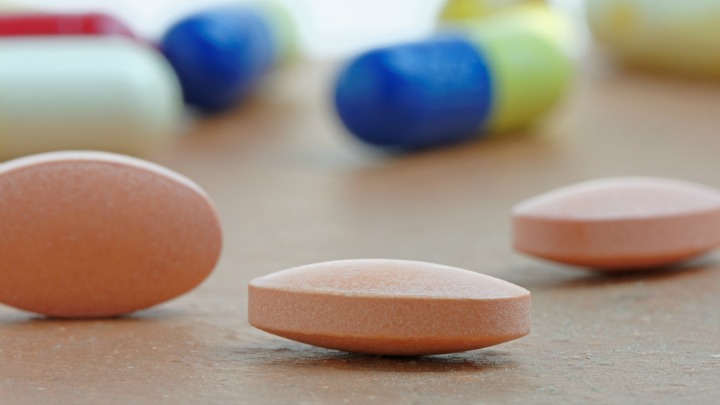 Doctors say they have discovered a link between statins, cholesterol and cancer survival rates, with the research being hailed as major breakthrough.
The British study found that cancer patients who had also been diagnosed with high cholesterol and were taking statins to manage it were half as likely to die than those without the condition.
The findings back up previous research, which found that statins have a protective effect on breast tissue and can help prevent breast cancer from returning.
It is thought this new breakthrough could lead to statins being used as a cancer treatment in future.
The research was presented at the Frontiers in CardioVascular Biology conference in Florence, Italy.
Doctors who worked on the project said they analysed information from 22,677 people suffering from lung, breast, prostate and bowel cancers, taken from a database of nearly one million patients.
After months of work, and adjusting for other factors that might influence survival rates, such as age, gender, ethnicity and other common causes of death, researchers found cancer patients were less likely to die if they had a diagnosis of high cholesterol and were taking statins than if they did not.
A high cholesterol diagnosis was associated with:
* A 47 per cent lower risk of death in prostate cancer patients
* A 43 per cent lower risk in those with breast cancer
* A 30 per cent lower risk in bowel cancer cases
* A 22 per cent lower risk in lung cancer patients.
Around nine out of ten patients with high cholesterol were taking statins.
Lead author of the study Dr Paul Carter, of Aston University Medical School in Birmingham, said: "Our research suggests there's something about having a high cholesterol diagnosis that improves survival – and the extent to which it did that was quite striking in the four cancers studied.
"Based on previous research we think there's a very strong possibility that statins are producing this effect.
"Because we saw the association among all four cancers we studied, we think this effect is caused by medications used for high cholesterol such as statins."
He said statins may also reduce the chances of dying from other cancers, but further research was needed.
Do you take statins? What do you think about this breakthrough?
Comments