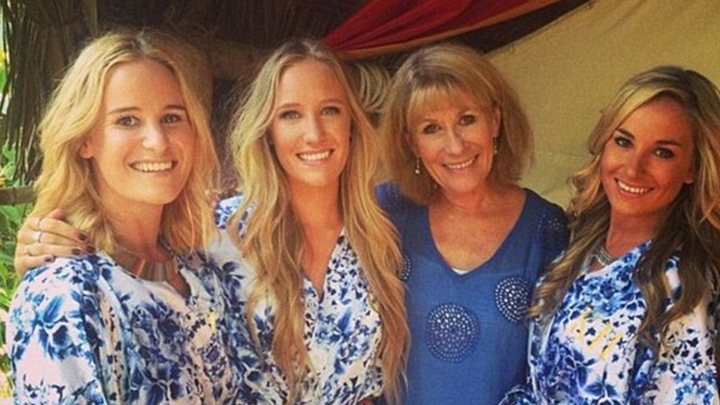 It's a beautiful story and one that will touch your heart.  Four sisters have banded together to find their sixty year old mum a man, producing a website and a Facebook page that will help her find the perfect partner to fit around her busy life.
Ashleigh, Hannah, Kellie and Georgie Hapgood have launched The Sea a website that features their plight for their mother's happiness.   They want to find Jan a date, and ultimately someone to love.  The website features a little information, a video and a few photos, and a big call to action for men who would like to date her.  They think it could be a better solution than the dating sites she has been disappointed by in recent years.
The daughters will review all applications and pass them on to mum on a shortlist for her to contact to make the process of finding a man a whole lot easier.
"Our parents separated 10 years ago, and it's time we found our amazing mum a man. Whether it's fear, insecurity or pride, something is holding mum back from getting back into the scene. It is so frustrating to see someone so easy to love and so deserving of love, not believe it. We are very protective of our mum, but if you know someone who fits the bill or you yourself are interested, fill out your details and we will be in touch. Yep, it's a bit scary. But there's only one life people, and fear won't get you anywhere."
According to her daughters' story Jan is an amazing woman living in New Zealand and she's about to get a whole lot of attention.
"An ex-ski instructor and currently teaching, she has travelled extensively and dreams of exploring much more of the world. She loves the outdoors, and movie nights in. She is independent but loves time with friends and family.
"She enjoys good wine and good food and is always up for an adventure, a dance, or a hug. She is brave, loving, fun and curious. She has her own thing going on and isn't looking for someone to look after her. She is looking for someone to go on adventures with, and make her laugh. Pretty simple, really."
Could you imagine your children doing the same thing for you?  Would you like them to perhaps?  Share your thoughts.
Comments