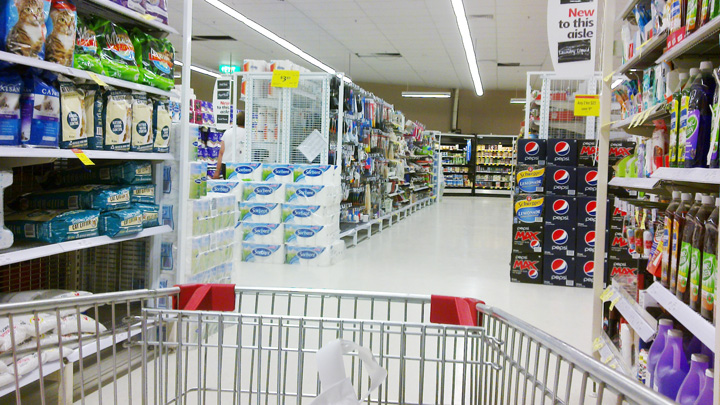 The supermarket wars have reached another level after Coles and Woolworths successfully battled on the price of milk and bread. Now, Coles have fired another shot, revealing their new targets: rice, tissues and toothpaste.
They know you buy a lot of them and hope that with the cheaper price, you'll buy even more.
Coles would not comment on the timing of its latest price cuts, which are part of its Every Day Value strategy launched in 2014, however retail analysts claim the price drops are an ongoing campaign to safeguard its customer base and convince shoppers to stay with Coles, reports The Age.
Coles is faring better than Woolworths in the supermarket wars at the moment – Woolies posted a $1 billion loss due to its Masters business, while Coles' food and liquor sales jumped by 4.3 per cent in the six months to December 31.
When asked about whether they will match the price of Coles' three big dry items, a spokesperson for Woolworths said the supermarket chain had regular discounts, including Oral-B and Sorbent, as part of its "Always campaign".
According to retail analyst Brian Walker, Coles' lower prices on dry items was all about reinforcing it has the lowest prices on everyday essentials and attracting new customers out of other supermarkets.
"Coles has cemented its position as the value player in grocery and the more volume they can do the more then can pass on discounts to customers," Mr Walker told Fairfax.
Today we want to know: do you like to shop at Coles? Will these latest discounts make a difference to your shopping?
Comments