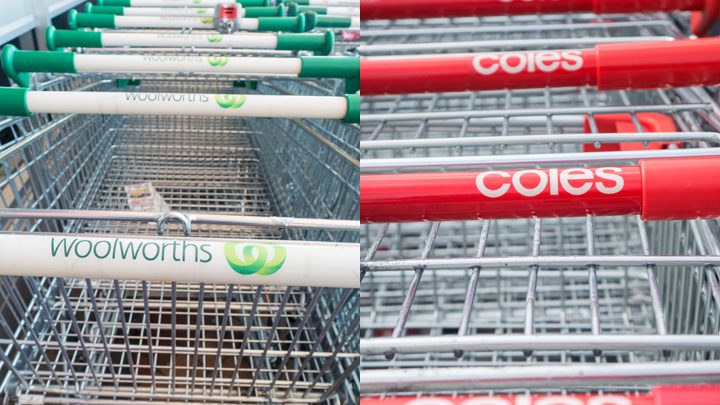 And so the price war of Coles and Woolies continues. We've seen breads, milk, eggs and other everyday essentials being marked down, but now attention has been moved to female products.
According to News Corp, Coles is cutting the price of 36 Libra and Tena women's products, with reductions of up to 28 per cent.
"Personal care products make up an essential part of many of our customers' baskets, so it's important for us to make these products more affordable," Coles general manager non-food Karin Zimmermann told News.com.au.
Woolworths have also stepped up to the challenge, confirming they too will bring down the price of essential feminine products.
"Woolworths is committed to keeping the prices of hundreds of everyday products across our stores at a great low price, backed by our investment of more than $400 million in price reduction since early last year," he said.
"As part of our 'Low Price, Always' promise we will be reducing prices across leading brands in our female hygiene range including everyday items like Libra Tampons Regular 16 pack, now $4; Tena Liners 30 pack, now $5; and Tena Lady Pads Extra 10 pack, now $5.40. Customers can know that when they shop at Woolworths they'll always get great value."
There is still a tax on tampons, pads and other feminine hygiene products despite their essential nature, however there are no plans as of yet to change that.
As for the big supermarkets, they're grappling with differing sales. Coles has seen a spike in sales last month whereas Woolworths' sales suffered.
Woolworths said this week it would invest a further $150 million into lowering grocery prices. "We are undertaking significant cost reductions to improve base profitability while restructuring the business to build up our direct sourcing and design capabilities to ensure that our new range resonate with our customers," a Woolworths statement to the ASX said.
And despite all this, Aldi is still charging ahead with their tried and true model of consistency. The German chain doesn't directly compete with prices on everyday products, though their bread and milk is similarly priced to Coles and Woolies.
Tell us, is discounting feminine products enough to get you in the doors? What would you rather see discounted?
Comments