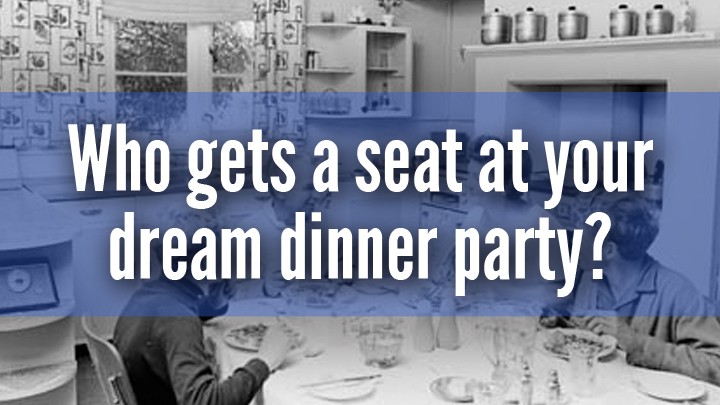 If you could have dinner with anyone in the world, living or dead, whom would it be? This is usually a question that comes up in general banter at the dinner table, but always draws a diverse mix of responses.
The chosen dinner dates can fall into one of five categories:
Artists and performers
Religious and spiritual figures
Family or relatives
World leaders
Elite sports people and coaches
Usually decisions are based around some form of shared personal interest or involvement. For example, someone who has a keen interest in politics may have Malcolm Fraser for dinner, or a die had rugby league fan might have Wally Lewis. Other usual grounds also stem from curiosity to understand a particular era or to make sense of a certain figure's life. Who is your ultimate dinner guest?
The most common answers typically include:
Jane Austen
Oscar Wilde
Stephen King
Kim Carey
Jesus
the Budda
Martin Luther
Grandparents
George Clooney
Hugh Jackman
John Howard
Sir Donald Bradman
So if you could have anyone in the world for dinner, whom would it be and why? 
Comments