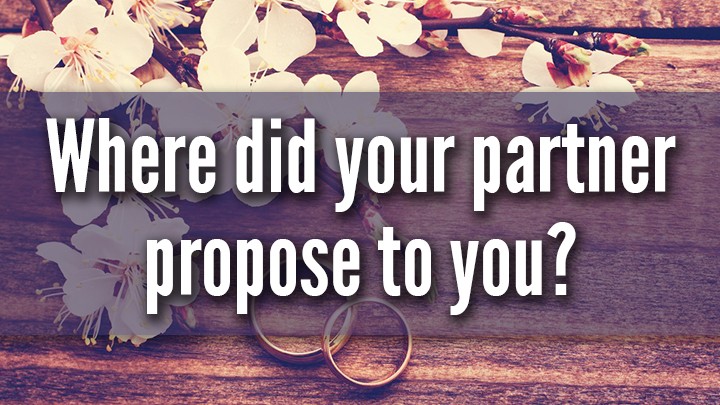 It's one of the most exciting moments in our life. Whether it is a simple act or elaborate showcase of affection, a marriage proposal is a beautiful demonstration of love and commitment. Where did your partner propose to you? Were you surprised?
Recently, flash mob proposals have become a trend, which involve a bunch of strangers wowing the bride-to-be. Other trends also are including family members or friends to make a very special proposal. Whatever the case, there have certainly been some creative marriage proposals over the years.
Here is one of our favourite proposals. Take a look at this video where Dean spent a year preparing for his proposal and it's all caught on video. It'll be hard to plan a wedding that can top the excitement of this proposal!
Here are some other common proposal ideas:
Taking your sweetheart to the exact place where you had your first date.
Holidays are another perfect time to propose.
Play a trivia game together. When it is your sweetheart's turn, casually say, "Your question is: Will you marry me?" rather than the question written on the card.
Scavenger hunts are always an entertaining marriage proposal idea. Start with a simple clue to and have a final location be a place where you can hide.
Tell us about your marriage proposal in the comments below! 
Comments