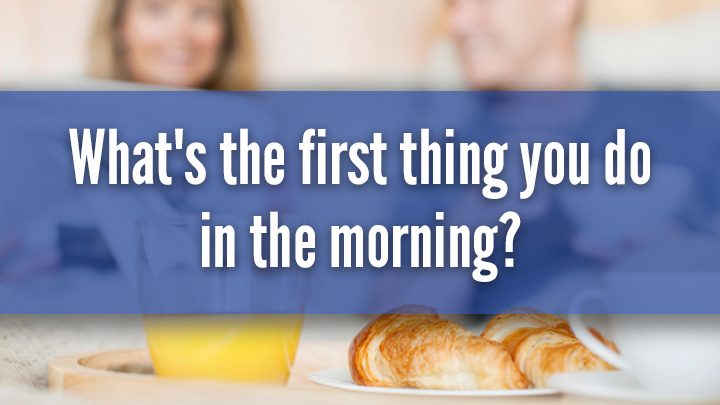 The first 10 minutes of your day can set the tone for the rest of your day.
Highly successful people don't start their day by battling their alarm, frantically and repeatedly hitting the 'snooze' button. To ensure they get off on a positive and product foot they likely follow a few simple steps at the beginning of their day, and it starts from the moment they wake up.
Write something down
If you had any good ideas or dreams while you were sleeping, getting them down straight away is good for you. Your relaxed, sleeping brain is more open to ideas than when you are preoccupied with daytime activities, so take advantage of those flashes of genius when you have them.
Forget yesterday, the future is now
If you're still worried or upset by something that happened in the past, why? The time has passed and it is unlikely you will be able to change the events of yesterday. Learn to let things go so that you can free yourself of negativity and open yourself up to all sorts of possibilities.
Drink a glass of water
We all know how good it is to feel hydrated, and one of the things your body needs most first thing in the morning is a nice glass of water. You might be surprised at how this impacts your sense of physical wellbeing.
Stretch it out
If you want your body to perform a variety of tasks and functions throughout the day, give it a bit of a stretch first thing in the morning to get it prepared for what might lie ahead. This is especially beneficial if you are seated for a large part of the day.
Plan your day
Do you have a list of 'To Dos' or upcoming appointments? Spending some time first thing in the morning organising your important actions for the day will help you figure out how much time you need to get from one place to the other, as well as what will fit within your day. You might find you need to rearrange things in order to reduce the stress, and that's okay too.
Tell us, what is the first thing you do in the morning? Do you have a routine for the first part of your day?
Comments