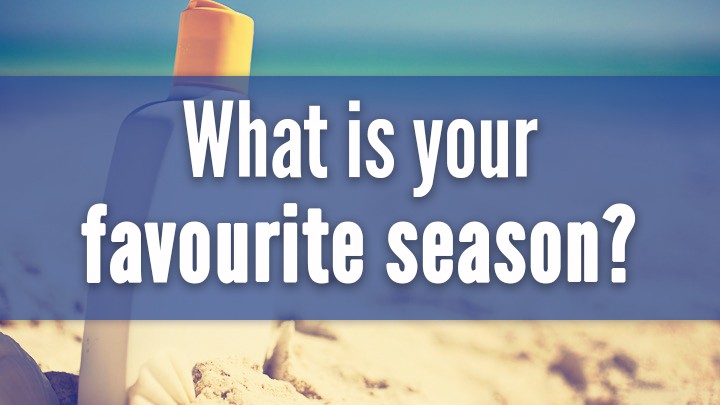 Australians are pretty lucky when it comes to their seasonal weather. You can do practically anything here, at any time of year. However, since Australia does experience a variety of climates due to its size.
Do you have a favourite season? Why do you enjoy it so much?
In summer it's great to get outdoors and swim Sydney's beaches, then come autumn it's great to check out the fiery foliage in Canberra. When the cooler temperatures roll around in winter, it can be a nice break from the hot and humid summer days. In fact, people in the Northern Hemisphere are pretty envious of our 'cold' winters! That being said, you can play in the snow and ski the slopes or alternatively take a trip North for a winter sun holiday and snorkel the Great Barrier Reef. Then comes spring, which is a great time to watch for whales and experience the wineries of Western Australia. You really can do practically anything here all year round. So is it even possible to have a favourite season?
Plus, you could just go to Melbourne and experience all four seasons in one day!
Comments