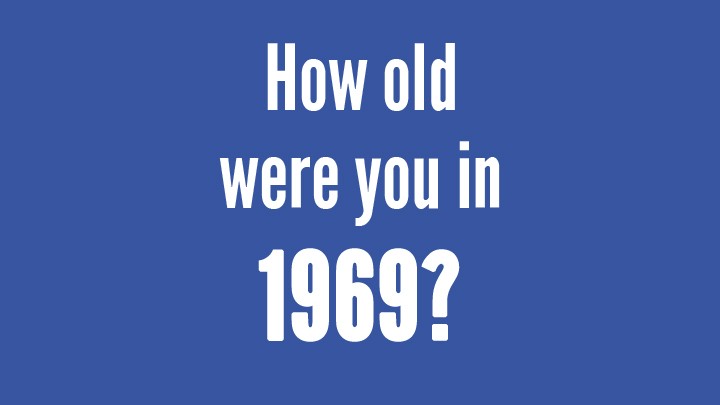 Here are a few key events from 1969. What do you remember from this year?
In 1969, the world population was 3.6 billion and the average life expectancy was 59 years old. In Australia, the Prime Minister was John Gorton and the population was 12 million people.
The year also marked one of man's crowning achievements when American Astronaut Neil Armstrong became the first man to step foot on the Moon. What are your memories of this moment in history?
Popular music from the year included the Doors, Janis Joplin, Led Zeppelin and the Beatles. As well, the famous Woodstock festival took place in New York with more than 40,000 fans attending.
The Billboard Hot 100 was topped by "Sugar, Sugar" by The Archies, followed by "Aquarius/Let the Sunshin In" by The 5th Dimension in second and "I Can't Get Next to You" by The Temptations took the number three spot of the year. What was your favourite song from the 60s?
The Academy Award for Best Picture went to Oliver! It became the first G-rated film to win. In contrast, the year before an X-rated film, Midnight Cowboy, won Best Picture. Do you remember watching these films?
Comments