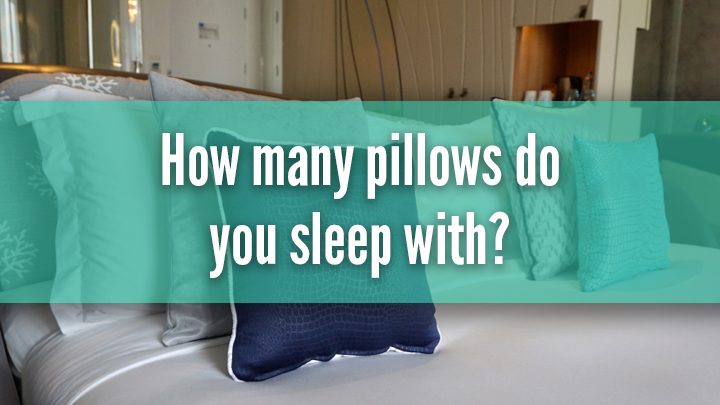 A comfy bed is one of the keys to sleeping well, along with proper diet and exercise. But it goes a step further and this is where people differ: by the amount of pillows they sleep with.
Some people have learnt to sleep with just one pillow, while others have them all piled up decoratively. Some even use the pillows all around them as support, and there might even be a few who go without a pillow.
In a conversation in the AskWomen section of Reddit, the answers were varied:
I sleep on my own most of the time. I have 7 pillows. One body length pillow, two euro pillows, two pillows with quilted shams and two pillows with pillowcases. At a minimum I want/need the 2 with pillowcases. The others just make me more comfy and feel luxurious.
I sleep with one, but it has to be flat. If it's too fluffy, I'll opt for no pillow. This is because of two things.
A minimum of two. Prefer three. I need to be propped up or I get bad acid reflux by morning.
Zero. I own a bunch of pillows, but I push them off before I actually go to sleep.
You don't even wanna know. I swear my bed is 70% pillow 20% human 10% sheets. I'm a ferocious cuddler.
Just one, and it's a memory foam one. Does wonders for my neck.
We have 4 pillows…we each get 2 and sleep with 1!
So we want to know today: How many pillows do you sleep with?
Comments