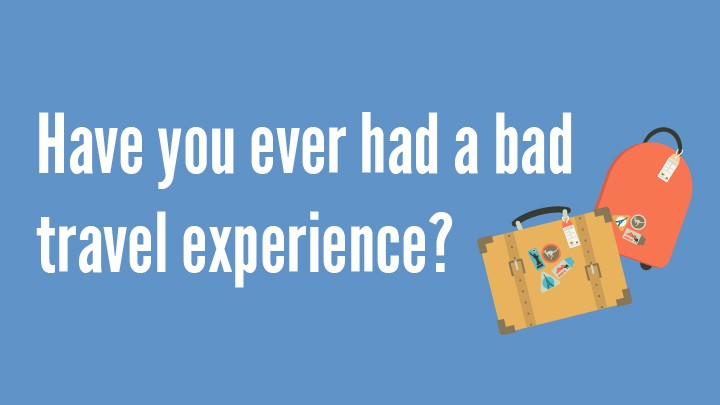 Everyone says travel is the most amazing time but sometimes holidays can turn into nightmare trips. For instance, being locked out of your hotel room in the middle of the night, getting a nasty travel bug or missing a flight. We all have had a bad travel experience. What was your worst holiday experience?
The Diamond Princess, an Australian cruise ship recently had 150 passengers sick with gastro. Passenger Stephen Dinale told The Sydney Morning Herald that he felt as if he had been on board the "voyage of the damned", with people vomiting in pools and running down corridors covering their mouths.
Another traveller told a story about a bus breaking down while travelling down the steep and winding roads of the New Zealand mountains. The bus lost control for a petrifying few minutes before skidding to a stop on the edge of the cliff. After getting out and kissing the ground the passengers had to wait for hours in the snow for another bus to come.
These stories are entertaining to look back on but at the time can be a bit terrifying!
So tell us, have you ever been on a holiday when it didn't go to plan? What happened?
Comments