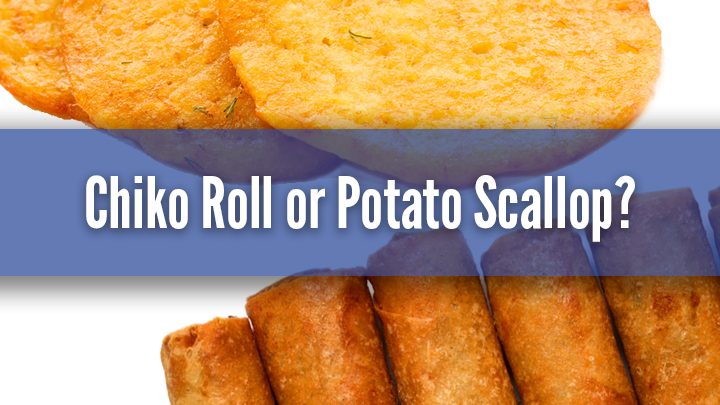 Did you know that the Chiko Roll is an Australian savoury snack invented by Frank McEncroe? It was actually inspired by the Chinese spring roll and first sold in 1951 as the "Chicken Roll", despite not actually containing chicken.
A Chiko roll's filling is usually made of cabbage and barley, as well as carrot, green beans, beef, beef tallow, wheat cereal, celery and onion. This filling is partially pulped and enclosed in a thick egg and flour pastry tube which is deep-fried in vegetable oil.The snack was designed to be easily eaten on the move without a plate or cutlery.
In the 60s and 70s, Chiko Rolls reached the height of its popularity and forty million Chiko Rolls were sold annually in Australia, leading it to be described as an Australian cultural icon.
But what about Potato Scallops? Some people love them as they are a great alternative to the old mash.
The best potato scallop is one that's crispy on the outside and soft on the inside. If made right, potato scallops are even good enough to be a meal on their own.
Serve it at tea time, enjoy them at a quick breakfast or pair them with a crunchy salad for a light dinner.
Which one would you rather have on your plate right now?
Comments