We're losing our Christian values. Here's what's replaced them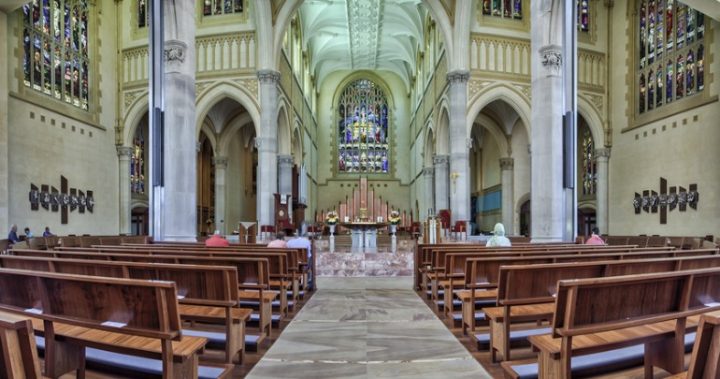 Is Australia losing its Christian values, as well as its religious identity?
While Christianity is still the most common collective religious belief in Australia, of it might surprise you to know it only accounts for 52 per cent of the population.
So what comes in next? Nothing. 
According to the latest national Census data, released today from 2016 data, 3o per cent of Australians said they have no religion at all. 
It's possibly a surprise result after a growing campaign for Aussies not to mark no religion in fear it would suggest we were turning into a 'Muslim' country.
Ad. Article continues below.
It's a big change since the '60s. In the 1966 Census Christianity was 88 per cent and less than one per cent said they had no religion at all.
Even going back to 1991 there were still 74 per cent who said they were Christian. 
So what religions do Australian's believe in these days?
Breaking up the different religious beliefs, almost 23 per cent are Catholic, just over 13 per cent are Anglican and not quite three per cent said Islam was their religion.
That means there are more people that identify as no religion as those that identify as Catholic. 
Ad. Article continues below.
Pentecostal, Baptist and Hinduism are between one and two per cent. 
A number of religions make up less than one per cent of the population each, including Lutheran, Judaism, Jehovah's Witnesses and Seventh-day Adventist.
However the fastest growing of all the religions were Hinduism (0.7 per cent in 2006 to 1.9 per cent in 2016) and Islam (1.7 per cent to 2.6 per cent).
When you look at the numbers according to age, there is a slight variation on the figures. 
For the over 65s over 70 per cent still call themselves Christian while over 16 per cent said no religion. 
Do you think this means big changes in society in Australia?