Celebrating the 90th birthday of a racing icon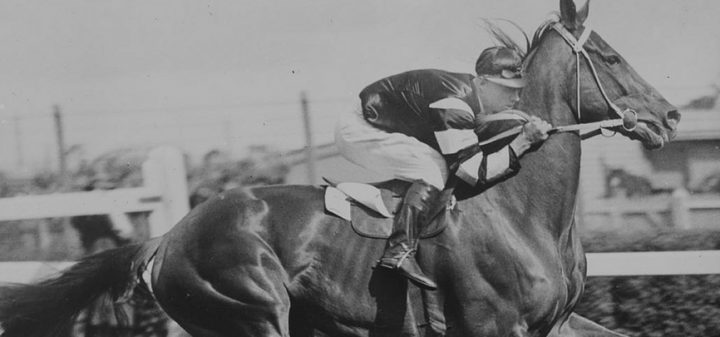 With his skeleton in New Zealand, his heart and Canberra, and his hide in Melbourne, there are many places that people can go to celebrate the birth of one of the greatest racing horses of all time, Phar Lap.
When Phar Lap was born in 1926 he didn't show much promise to being a great race horse. That didn't stop him from winning 37 of 51 races, including the 1930 Melbourne Cup, between 1929 and 1932.
Ad. Article continues below.
To celebrate this legendary horse's life, hundreds stood dressed in brown, white, and black to create the image of Phar Lap's head out front of the museum. Continuing the celebration the real Phar Lap, or at least his hide, was presented with a giant carrot cake.
The museum curator Michael Reason that Phar Lap still means so much because like Australia at the time he started from tough times. ""It was sort of the right horse at the right time because it was the Great Depression and most people were doing it tough," he said. Michael continued, "It was a fairytale, feel-good story that people could follow and think of him as their champion."
Ad. Article continues below.
Raise a toast to this magnificent horse that captured the imagination of a country and continues to be an icon for sporting greatness.