Car manufacturer issues voluntary recall for 90,000 vehicles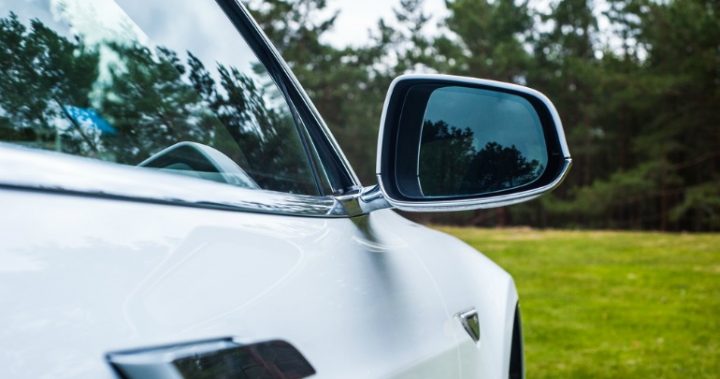 Tesla Motors has issued a voluntary recall affecting every Model S sedan ever produced to date. That works out to be 90,000 vehicles.
The US car-maker discovered an issue with a front seatbelt in a Model S in Europe so has taken steps to ensure the issue is contained.
In a statement from Tesla, the recall states they recently found a Model S in Europe with a front seat belt that was not properly connected to the outboard lap pretensioner.
"This vehicle was not involved in a crash and there were no injuries. However, in the event of a crash, a seat belt in this condition would not provide full protection. First and foremost, we care about your safety."
Their advice is to get your seat belts inspected by a Tesla technician as part of this recall.bThey also said if you are concerned you may be able to detect a problem before an official inspection by pulling very firmly on the lap portion of your seat belt with a force of at least 80 pounds [37kg].
Ad. Article continues below.
"This procedure may detect an improperly attached seat belt but performing this procedure does not replace the need for an inspection by a Tesla technician."
This is a voluntary recall by Telsa. "While most manufacturers do not undertake voluntary recalls, integrity and transparency matters at Tesla, even if we ultimately discover nothing. This effort is simply a precautionary measure which underscores how much we care about our customer's safety."
"This is the only customer vehicle we know of with this condition. Even though we have since inspected the seat belts in over 3000 vehicles spanning the entire range of Model S production and found no issues, we have decided to conduct a voluntary recall as a proactive and precautionary measure to inspect all front Model S seat belts and make absolutely sure that they are properly connected."
Tesla Australia has contacted all affected owners via email and will also send a recall notice by mail. Inspection and rectification work will be free and can be booked online, by visiting a Tesla service centre or by calling 1800 646 952.
Do you have one of these vehicles? Will you get yours inspected?