Break out of the norm and make new friends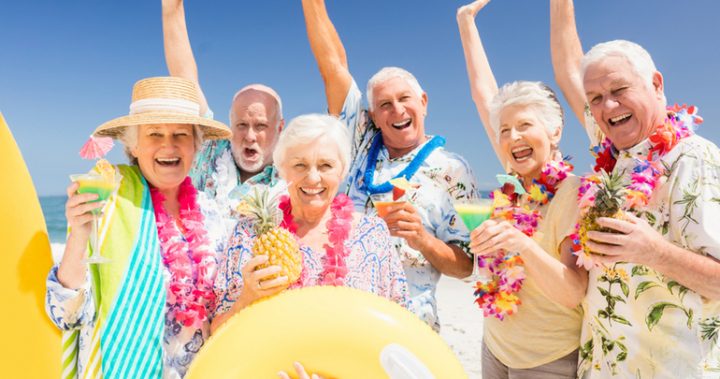 Jan has struggled since turning 60. She decided to make a tree change and move inland but has since lost contact with many of her friends.
Sadly, this happens to so many over the 60s all over Australia. But, isolation and loneliness don't need to be themes in your life. Starts at 60 is a community, and we're all searching to reach out and make new friends. So why don't you?
When we heard about Jan's troubles, we wanted to see how you, our loyal Starts at 60 community, meet new people to give Jan and so many others out there ideas on how to find new social networks and support groups.
We called out on our Facebook page, and the response was wonderful. So, we've put together a list of the places where Starts at the 60s are meeting new people, so hopefully, more of you can do the same…
Retirement Resorts
Ad. Article continues below.
Retirement resorts and over 50s villages seem a popular place to start a new life and meet some wonderful people.
Joan said, "I moved into a lifestyle village in Golden Grove, SA, and in a very short time I have made some really fantastic new friends."
Ann said, " I made some beautiful friends when I moved into the early retirement village here in Mornington, I see them most days, and two great friends also moved here."
Jill said, "I moved to an over 50s resort eight months ago in a new area and have made some wonderful friends."
Volunteering
Ad. Article continues below.
If you have the extra time to spare, volunteering is a great way to meet new people. The best part is that if you're generous in giving up your time for the less fortunate, the other volunteers will be just the same!
Denise said, "Made new friends when I started to volunteer at Vinnies. We meet each week when we work and go out for coffee about once a month or so."
Julie said, "I have met some really lovely ladies who volunteer with me, and I'm lucky to call them friends."
Social gatherings
Sometimes we shy away from going to family or other social gatherings. But, as you can see here, they are a great place to meet new people. So next time, RSVP yes and be open to making new friends there.
Ad. Article continues below.
Mary said, "In March 2012 I met my latest good friend. She was at a mutual friends' birthday party. Such a wonderful gift!"
Ernie said, "Having coffee met this lady, and we have become good friends she now lives in u s a but talk on the Internet."
Community clubs
Community clubs are great as they often run on an "anyone can join" basis. So you never know who you will meet.
Barbara said, "I go out with my friends fortnightly and have new girls join all the time fostering new friendships. We call ourselves the Red Hats."
Ad. Article continues below.
Carol said, "I joined the Hastings V.I.E.W. Club. It's just a fantastic group. We go on a day trip every month and have a meeting/lunch one a month."
Janice said, "I went to Probus group about six months ago… they have a meeting monthly.. .and lunch outings in between"
Peter said, "I joined my local Men's Sheds and have met some great blokes through there."
Hobbies
Starting a new hobby or simply finding a new club to continue an existing hobby is a great way to meet new people. You already have something in common so the conversation should just flow.
Ad. Article continues below.
Arthur said, "I met a new friend at bingo, and now we catch up every Friday." 
Meryl said, "I have made new friends by joining a choir. However, we don't get together for coffee except after a show we have done."
Janette said, "I've met a few ladies at our local Curves gym, and we have coffee and a chat once a month."
Gay said, " I made a friend at my Scrapbooking monthly meeting a year ago. Going to have lunch with her Thursday!"
Travel
Ad. Article continues below.
When you're travelling whether it is overseas or throughout Australia, you are given so many chances to meet new people and make new friends. Be willing to listen to their experiences and share your own… You may even have some similar stories!
Margaret said, "I have just made new friends on our trip to Europe… Four new Aussie friends!" 
Dianne said, "We are camping and have just made two new friends."
So tell us, what will you do this week that will give you a chance to make a new friend? Share your plans with us here, and you might even meet another Starts at 60 member!