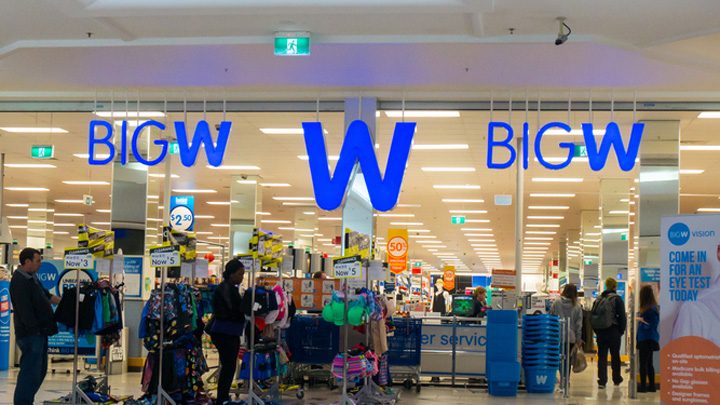 Big W is one of the more humble players in the discount retailer game. They have struggled for years to stand out and compete against industry leader Kmart, and businesses with similar models like Target. But now, the chain has had enough and has made some drastic changes in the lead-up to a rebrand of their ailing stores.
Big W CEO Sally Macdonalds has slashed staff from head office to significantly reduce costs, boost earnings and fast-track Big W's shift towards becoming a product-and-design-led retailer, reports SMH.
Ms Macdonald sacked about 40 buyers and assistant buyers from Big W's head office last week, and has already made changes to overseas sourcing.
In the past, this is where Kmart started around 8 years ago when Guy Russo took over as CEO. He changes their buying strategy, cut the crap, and delivered on their promise to sell quality goods at an everyday low price. And it's worked.
Ms Macdonald said "necessary team adjustments have been made across our business to ensure we are choosing and creating the best brands and products for our customers."
"While buyer numbers have been reduced and some buyerships have been consolidated, we are in the process of recruiting more than 30 new designers across fashion, industrial, graphic and digital to form a centralised and rejuvenated design team," Ms Macdonald told Fairfax media.
Ms Macdonald, who has been at the top of Big W since January, is aiming to overhaul the Big W brand and increase sales growth by improving the product range and making the store look and feel great.
The CEO was formerly the head of chic fashion brand Oroton and has now appointed her former head designer as general manager of creative, which includes design, marketing and online.
Ms Macdonald said it will be at least six to 12 months before most of the new products reach stores.
The changes come after Big W's earnings fell 39 per cent to $67.3 million in the December half and Mr Banducci warned this month that the chain would report a full-year loss, its first since the 1990s.
This should be welcome news for customers of the stores – Big W is in rural locations across the country.
Tell us, are you looking forward to see Big W change? How could they improve?
Comments