A big retailer to go gender neutral... Is it political correctness gone mad?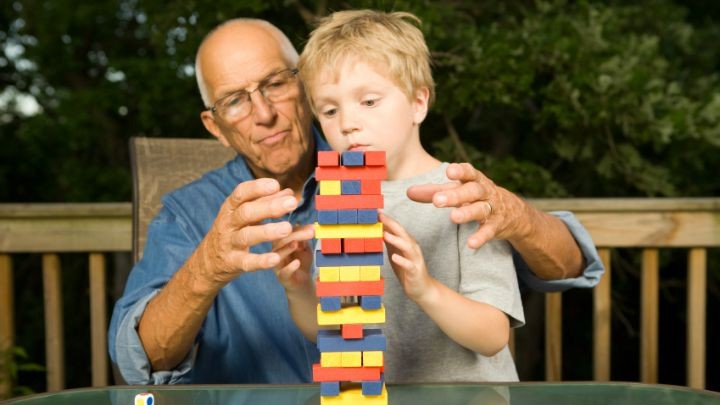 When your kids were growing up did you notice that the girls naturally gravitated towards dolls and dressing up, and the boys wanted to get their hands on toy guns and racing cars? You may well have noticed the same pattern of behaviour in your grandchildren. Most toy and department stores have separate colour coded sections for boys and girls toys, clothes and bedding. It's easy, if you're shopping for girls, just look for the pink sign and if it's boys toys you're after, look out for the blue.
One big retailer has just announced is going to go gender neutral. Target in the US will no longer use gender labels on products in the toys, home or entertainment departments.
Target said in a statement that customers had been raising concerns about signs that suggested certain products on the basis of a persons gender.
'Guests have pointed out in some departments like Toys, Home or Entertainment, suggesting products by gender is unnecessary,' the retailer said.
'We heard you, and we agree.'
Ad. Article continues below.
Target said they didn't want their guests to feel 'frustrated or limited' by the presentation of their products.
They added it will be specifically taking out gender signs in the kids' bedding area and will no longer use pink, blue or green paper on the back walls of their shelves as a reference to gender in the Toys aisles. Gender signs will remain in the clothing department where, due to fit and sizing differences, the retailer said it believed signs for boys and girls 'makes sense'.
On the plus side, this move by Target to go gender neutral, could be seen as helping to free up your grandchildren's choices and imagination, or it could be seen as political correctness gone mad.
Target said changes in the US stores will be seen in the next few months.
Is this a step forward, or will girls continue to choose dolls and will boys always look for cars and toy guns? Which toys do your grandchildren love, are their favourite toys gender related? Would you like to see this happen in Australian stores?