Bernard Tomic cops double whammy after outburst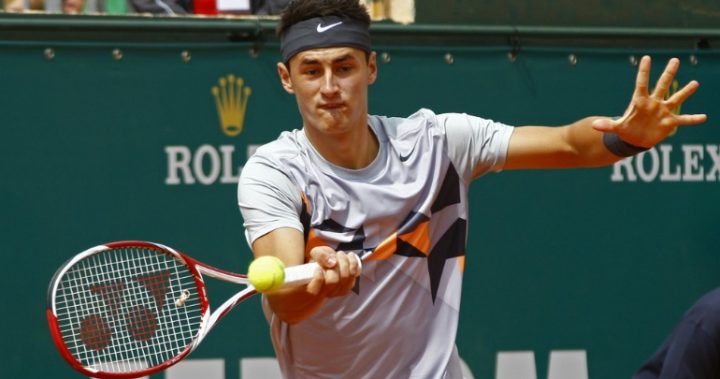 It's a fair call to say Bernard Tomic might one day regret his infamous 'I'm bored' speech.
The Australian tennis player was slammed for his comments to media following his Wimbledon loss but now it seems he's been hit where it hurts the most. In his wallet.
Tomic had bragged he could retire on playing with minimal effort, but now he's been fined by International Tennis Federation for unsportsmanlike conduct.
The fine, $19,725, will be deducted from 24-year-old Tomic's prize money cheque of $64,000.
Although it might not seem like much, given the total prize money he still gets, it's the second-largest fine in Wimbledon history.
Ad. Article continues below.
Not only that, he's lost another source of income with racquet sponsor Head dumping him.
A statement on Head's official website read "We were extremely disappointed with the statements made at Wimbledon by one of our sponsored athletes, Bernard Tomic.
"His opinions in no way reflect our own attitude for tennis, our passion, professionalism and respect for the game. Therefore, we have decided to discontinue our collaboration with Bernard Tomic."
Considering they were happy to stay on board with Maria Sharapova, despite her doping ban, it's a big message for the tennis player.
It seem the message hasn't really got through just yet though. Tomic has said he thinks the fine is unfair and he's appealing it. No comment yet over his sponsorship drop.
Do you think these actions are fair, following Tomic's comments?