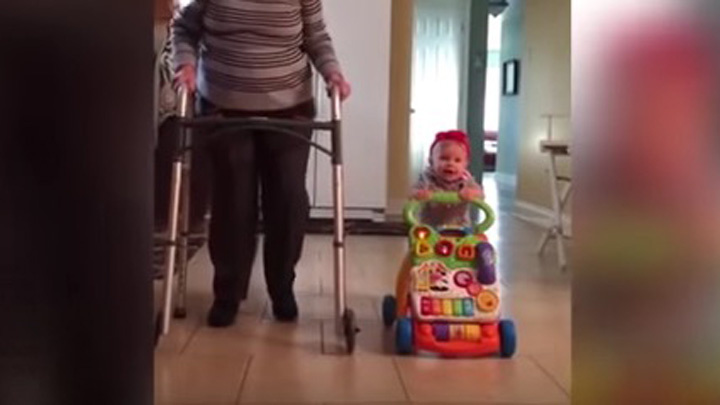 Little Collette is learning to use a walker, so who better to teach her than her 95-year-old great grandma?
Her beautiful great grandmother Anna stepped in to show the nine-month-old how it's done in this lovely video that has warmed hearts across the world.
Both the girls hold on to their walkers as they take a few strides together.
Grandma clearly has a sense of humour, showing that she is a pro at walking with assistance, but also carefully checking to see if Collette is getting the hang of it.
Before long, the little girl gets the hang of walking and steps up the pace!
Check out the cute little video to put a smile on your face this morning:
Comments