Barbara Streisand's hilarious takedown of Donald Trump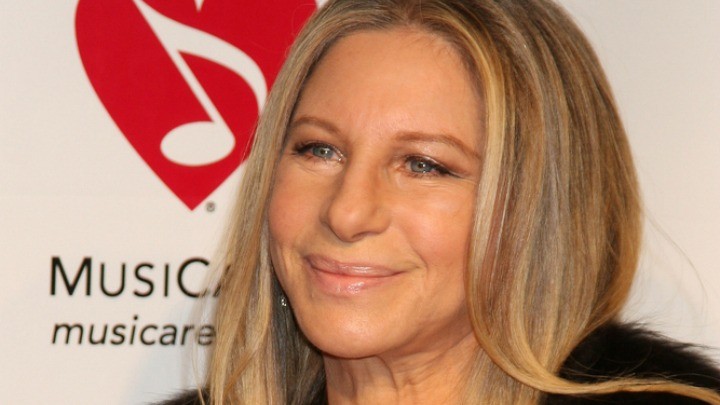 You may have heard her mocking him on Jimmy Fallon's Tonight Show.
Or watched her talk about him in her 60 minutes interview a few weeks ago.
But now Barbara Streisand has upped her anti-Donald Trump talk and the results are bound to make you laugh.
At an LGBT fundraiser, Babs performed a re-written version of her Broadway hit Send In The Clowns.
She opened the song with the lines:
Ad. Article continues below.
"Is he that rich? Maybe he's poor/Til he reveals his returns, who can be sure?"
"Who needs this clown?"
She refers to Trump as "this sad vulgar clown" and made references to his "fantasy walls".
Other added lines included "something's amiss, I don't approve/If he was running the free world, where would we move? Maybe a town. Just who is this clown?"
Ad. Article continues below.
The performance had fellow celebrities in fits of laughter, with actress Debra Messing filming the performance and posting it online for the world to see.
So how did Babs wrap the performance?
"This is no farce, maybe he's broke/Is this the art of his deal or some awful joke?/You've got to admit, this silly halfwit, is so full of … shit," she sang.
It's been a big couple of weeks for Streisand, who just last week became the oldest person to have a number one album in Australia at age 74.
Her album Encore topped the ARIA chart last week – breaking her own record when she duets album Partners hit number one in 2014.
Ad. Article continues below.
Encore is the singer's 35th album.
Interestingly enough, David Bowie is the second oldest performer to top the Australian chart – just a few days after his death earlier this year.
What do you think of Babs takedown of Trump?