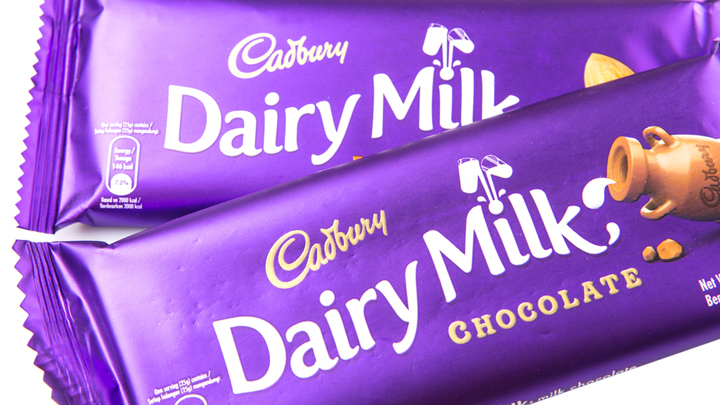 They're the brands we've grown up – and even though we want cheaper groceries, we will stop at nothing to have the labels we know and trust in our pantries.
According to new research from Canstar Blue, there are 20 big name brands that Australians simply couldn't do without.
In January, Canstar Blue reported that the majority of Australian consumers are now favouring home brand groceries over big name brands, with the number favouring the cheaper alternatives rising sharply from 44% to 65% in the space of just six months.
But despite Australia's preference for home brands, some big name brands are not interchangeable.
The survey of over 3,000 people revealed a strong loyalty towards some iconic Australian brands.
"The big supermarkets are focussed on improving their private label groceries and consumers are benefiting from improved quality and low prices," said head of Canstar Blue, Megan Doyle. "While this is good news for shoppers, it's putting huge pressure on brand names and there is growing competition for shelf-space. If things continue as they are, only the most popular brand names will survive.
"That's why we wanted to find out which big brands Australians not only love, but are also happy to pay that bit extra for at the checkout. Private labels are a great option for families on a budget, but in some cases the cheaper replacements just don't cut it.
"In an ideal world, we would see a healthy mix of leading brand names and local favourites remain in our stores. No one wants to spend more on groceries than they have to, but it's also important that there is competition and consumers are given plenty of choice."
The complete list of brands that Australian consumers can't do without was as follows:
Cadbury
Arnott's
Heinz
Kellogg's
Kraft
Coca-Cola
Nescafé
Nestlé
Lindt
Sanitarium
Golden Circle
Bega Cheese
SPC
Edgell
Uncle Tobys
Streets
Kleenex
Vegemite
Dick Smith Foods
John West
"Even though some of the most popular brands on the list are imports, a common theme from the survey was that Australian consumers want to see local brands doing well, particularly those that we've grown up with," said Mrs Doyle. "It's natural to feel a sense of loyalty to the brands you've been buying all your life".
One of the most surprising inclusions were Cadbury and Coca Cola, who have both had controversies of late. Cadbury has seen a boycott from consumers over Halal-certification, and Coca Cola has been embroiled in a health research scandal where it's alleged the soft drink giant paid for bogus research that suggested diet isn't a factor in obesity, in turn ensuring consumers believed Coke wouldn't affect their weight.
We want to know today: What brands are you most loyal to? Why?
Comments