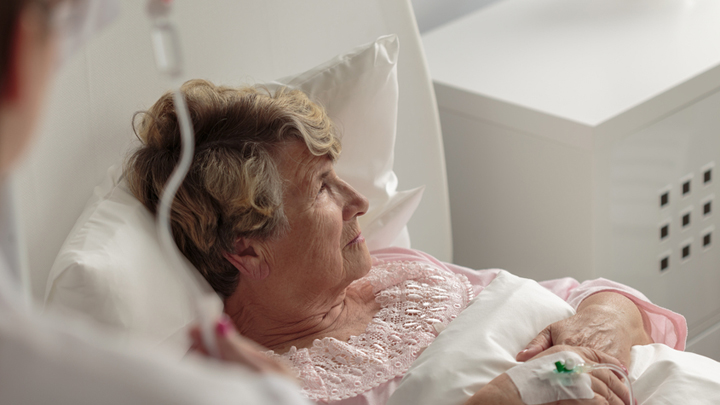 When we put our parents or loved ones in a nursing home, it can be one of the most heartbreaking days of our lives.
We want them to have the best care and to receive the treatment we cannot provide at home. However some new information has revealed this isn't always the case, and in fact aged care facilities could do a lot more to ensure satisfaction across the board.
According to the latest annual survey of aged care homes by Bentleys Chartered Accountants, the average profit before interest and tax has increased from $4497 per resident per annum in 2014 to $6278 in 2015.
This equals a huge 40 per cent profit surge for aged care homes. You'd think with all this extra money, nursing care facilities would be able to staff adequately, but it is the reverse – there's been staffing cuts across the sector despite demand that will only continue to increase.
The survey results also coincide with a spike in false claims by aged care home providers for government subsidies, which rise based on the level of need of the patient.
The profits for 2015 equate to $17.20 per resident per day, which is largely helped by the price increase of the refundable accommodation deposit, which went from from $154,116 to $217,839.
"[Patients] are a lot frailer and their care needs are higher so they are trending towards the higher end of the funding spectrum," Heath Shonhan, a business advisory partner at Bentleys, explained.
The federal government revealed last month it was becoming increasingly concerned that aged care operators were rorting the $10.6 billion Aged Care Funding Instrument (ACFI) because one in eight claims audited by the government last financial year were incorrect, leading to an unexpected $150 million blowout in the aged care budget.
And while nursing homes say they providing care for the most frail and sick residents, the time truly spent caring for them has gone down by 7 per cent over the past year, in part due to hours worked by care staff – 42.71 hours per fortnight to 39.80 hours per fortnight.
Lynda Saltarelli from the Aged Care Crisis advocacy group told Fairfax, "Australia has no recommended levels for staffing.
"Over half of all nursing homes in Australia have nursing levels so low that most residents suffer harm".
All of this is compounded by a difficult year for the sector, with the Quakers Hill killer being sentenced and bringing back horrible memories, as well as a damning Government report on physical or sexual assaults on permanent aged care residents. They rose more than 11 per cent in one year.
Share your story with us below: Do you have a family member in a nursing home? What has been your experience?
Comments