Christmas and New Year's Eve are brilliant occasions for dressing and looking your best. There will be parties, family get-togethers and outings. A little bit of thought and planning will guarantee that you are a hit.
Appointments
Let's hope that you already have appointments for blow-waves in place because spaces at your salon will be limited now. If you need to do your hair yourself and find blow drying difficult, a few velcros will amp. it up.
Lash Extensions. These will give you a movie-star look and are especially appropriate for the party season. Fit in an appointment before the 25th December and expect the extensions to last five to six weeks.
Make-up. A professional make-up would be wonderful, but not possible on Christmas Day. Book for New Year's Eve if it's going to be a big night. Doing your own make-up? Follow your usual routine but use two layers of mascara if you couldn't get an appointment for lash extensions. Use a brighter lip stain than usual then, when dry, apply lip plumper followed by a bright lipstick colour like Dior's Fuchsia Star, Star Fuchsia 766. When the lipstick wears off, the lip stain comes into play. Touch-up with gloss or more plumper and lipstick and you will be a stand-out.
Manicure and Pedicure. Gel nail polish will see you through for two weeks. Go for a bright colour and have fingers and toes matching; but I suggest that you use regular polish on your toes as it's easier to touch-up and remove. When your gel nail polish shows regrowth, fill in with matching regular nail polish. If you want to alter the shade, paint over the gel polish with regular polish then remove with non-acetone nail polish remover and the gel polish will be revealed as good as new. Make your finger and toe nail shades say WOW.
Pretty Party Girl
If your outfit is neutral – silver, gold, cream, black or grey, team with floral shoes and make a stunning statement.
Be sure to include a touch of style that sets your garment apart – sleeve interest, beading, embellishment, embroidery (very now), fringing, exquisite fabric like satin, silk, taffeta.
Choose bold jewellery, especially if you are wearing a neutral shade or black. Christmas themed jewellery is fun if it is tasteful. The Metropolitan Museum of Art store always has gorgeous pieces. My favourite this year is the wreath brooch and matching earrings; the design mirrors detail from a Faberge clock.
Perhaps an extra spray or two of perfume. Surround yourself in a beautiful scent with impact. Try Medusa, Sensuous, Opium, Obsession, any Chanel variety or my pick – Youth Dew.
Have a pair of embellished party flats in your handbag to change into if the glamour high heels become uncomfortable – a trade-off for comfort's sake.
Use wash-off leg tan on bare legs and wear toeless pantihose with open-toed shoes. Show-off your pretty toenail colour.
Pop a pinny into your handbag if it is a family occasion – you're bound to have to help with the catering and it's all part of the fun.
Keep Yourself Nice
If you are not teetotal, make a wine and soda water spritzer your choice of alcoholic drink this will help you avoid being a tiddly mature lady which is definitely not a good look.
Miss any food that is hard to manage, particularly, awkward finger-food.
Whether hostess or guest, be gracious. ACT LIKE YOU ARE THE MOST BEAUTIFUL WOMAN IN THE ROOM and you will be.
ENJOY.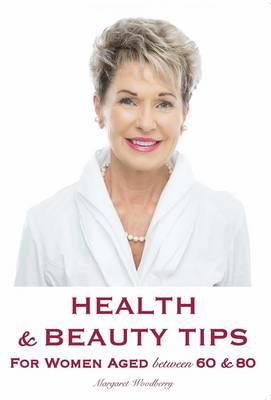 Comments