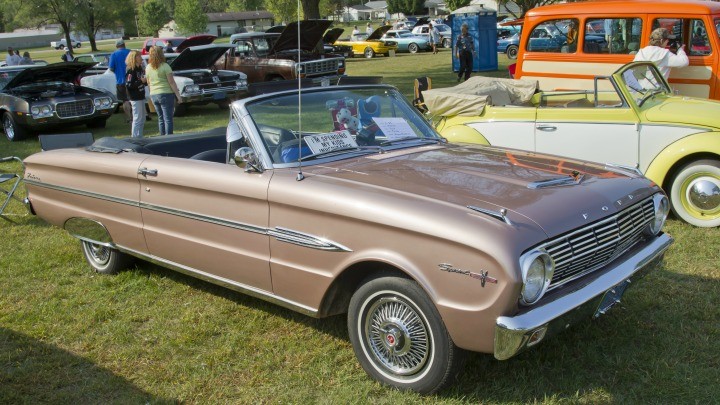 It's the end of an era for an Australian icon. Since 1960 the Ford Falcon has been a favourite for its practicality as a family car and its ability for high performance, but the last ever Australian-made Falcons have gone on sale.
It's unlikely Aussies will see a motoring dynasty like the one between Ford and Holden that has been fought between the two on roads and in sales for decades. Who over the years hasn't owned one of the 3.7 million Falcon sedans, wagons and utes that have been sold since its launch?
But car manufacturing in Australia has declined with both Ford and Holden putting the brakes on local production. When car sales figures were released for 2015 Ford fell by 11.6 per cent — its worst performance since 1966, when decimal currency was introduced.
The announcement follows a string of recent setbacks for Australian companies with the likes of Dick Smith and Laura Ashley gearing up to close their doors.
Over the years we have watched many other iconic brands either close up shop or be bought up by offshore companies.
The brands we grew up with have now either disappeared for good or have moved overseas; think Fosters beer, Peters and Streets ice cream and Arnott's to name a few.
We have to wonder why so many Aussie companies struggle to make it on Australian soil and who will be the next company forced to close its doors.
What are your thoughts on this issue? Do we need to try to buy more Australian-owned and made products? Does this mean Australians no longer value its own products?
Comments