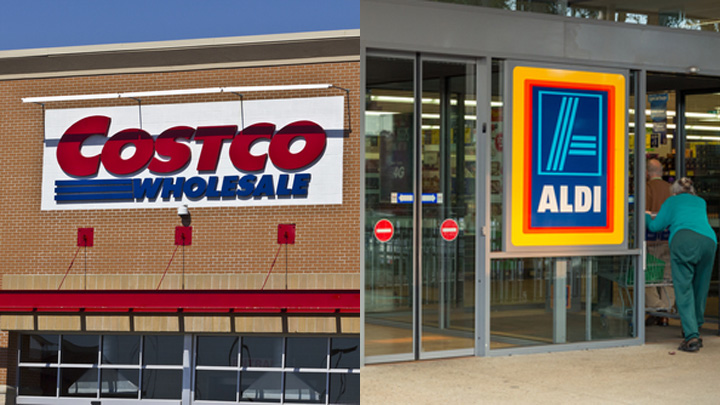 Many supermarkets around Australia are able to sell alcohol, however Aldi and Costco are struggling to convince lawmakers that they should be able to as well.
It's in South Australia where the retailers are facing issues. Like in Queensland, it is very tough to get alcohol into stores, and in fact few supermarkets have a liquor section, if any.
Costco Australia managing director Patrick Noone told Fairfax Media the company was still waiting for a determination from South Australia's liquor licensing bureau.
It further shows how complex Australia's rules on the sale of alcohol are – there doesn't seem to be a hard and fast rule for approval, just that it is difficult to justify the need to sell such a product.
Aldi has faced similar issues with the sale of liquor – Fairfax reports they were recently blocked from selling 95 liquor products at the new Harrisdale, WA store because the licensing department said cheap alcohol posed a risk to public health.
Despite this, Woolworths is fine to sell more than 1600 liquor products from its BWS shop at the same shopping centre.
The state's director of liquor licensing justified this by saying, "I am of the view that, whilst it would be in the public interest to establish a liquor store within the shopping centre, it is neither necessary or desirable for two packaged liquor outlets to operate at the shopping centre.
"A large percentage of ALDI liquor products are at the lower end of the price scale (i.e. 22 wine varieties are listed at a price below $5.00 a bottle, with three priced at $2.79 and 48 per cent of wine products are priced at less than $10.00 a bottle).
"In comparing the risks associated with each application, the ALDI application poses a greater risk from a broad public health perspective."
The 2015 Harper review into competition recommended that supermarkets should be able to sell alcohol in-store rather than in separate areas such as an attached bottle shop, however there's been no word from the Government or the Opposition on whether that is on the cards.
It triggers an interesting debate about whether it is right to have alcohol so accessible within a supermarket, what are your thoughts?
Comments