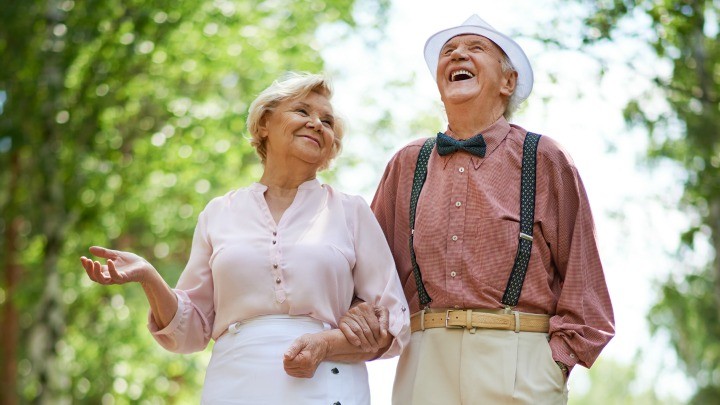 If you're holding out hope that one day your husband will remember your wedding anniversary without being prompted, spare a thought for Norma Murdoch.
Mrs Murdoch received cards from her local mayor, plus letters from the Prime Minister, the Governor-General, even the Queen, to celebrate her platinum wedding anniversary – yet still her forgetful beloved forgot.
Norma and Ray Murdoch were married in January 1946, making this their 70th anniversary. Pretty memorable, right? But even still, the 92-year-old husband, who gets full marks for mental acuity, had a brain-snap when it came to remembering that today was the day. And apparently it's not the first time it's happened.
"He forgets things from time to time but he's a funny man," Norma told the Gold Coast Bulletin, showing that a little forgiveness in a marriage goes a really, really long way.
'He forgot our 70th anniversary': AFTER 70 years, you'd think Ray Murdoch would remember why January 19 is a… https://t.co/0QfevPs1iC

— Daily Gold Coast (@dailygoldcoast) January 19, 2016
The couple says the secret to their long marriage is simple: "Talk things out and never go to bed without giving each other a kiss."
Ray adds, "Never raise your voice and say something you'll regret because that's where your troubles start. We've never really argued — we listen to each other's point of view and decided which way to go about it."
Have your or your beloved ever forgotten your anniversary? Do you think you'd get this one right?
Comments