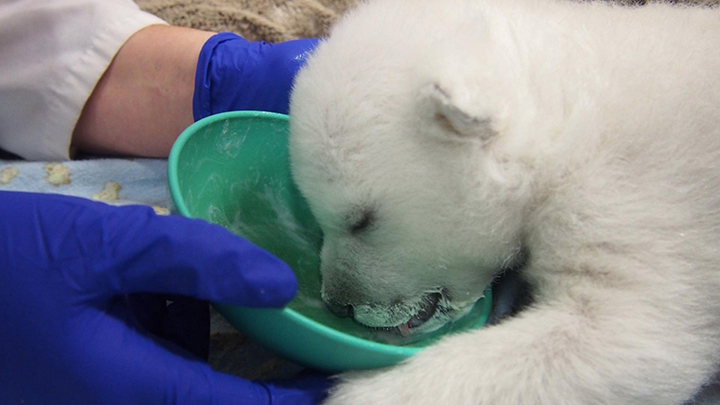 Get ready for perhaps the cutest thing you've seen in years. A baby polar bear, just two months old has been recorded by Toronto Zoo taking its first steps and learning to eat out of a bowl.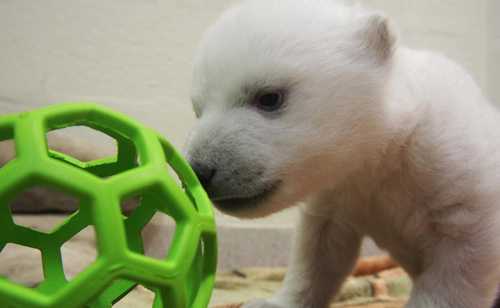 "Still quite wobbly on her feet, she works hard to get up on all fours. She was also introduced to eating from a bowl for the first time this week."
The two month old female cub is made for the cold temperatures, but she also made the best of them, snuggling under a blanket and playing with a ball.
She's not on display yet at the zoo so these sneaky videos is all anyone can enjoy!
If you love it… share it!  So cute!
Comments