There is still time to make yourself a beautiful, traditional and romantic table runner for your Christmas table using the doilies in your back cupboard that you could never find a reason to use.  
It will be a talking point, and none of your guests will know just how easy it was to make… Just you and and simple threads you use to tack them all together.  What you need:
doilies of all sizes
string or thread and a needle
Sounds easy already doesn't it!
What to do:
Lay out your largest doilies first
Fill in with smaller doilies.
Overlap the edges of the big and small doilies so that the small ones aren't always on top.
Attach the doilies together using string or thread and double knotting – this will be easy to just cut off if you want to use your doilies again for something else.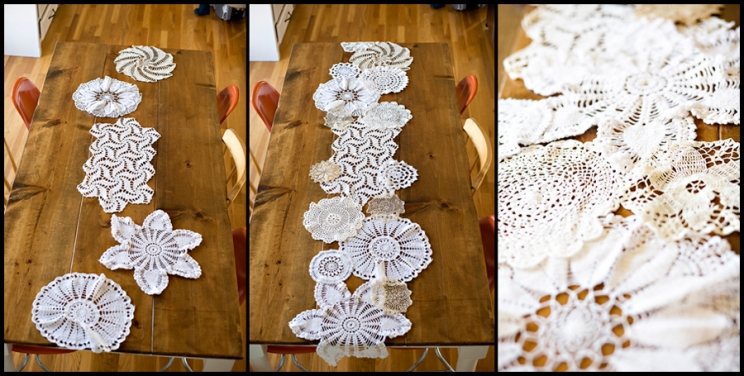 Here are some other examples…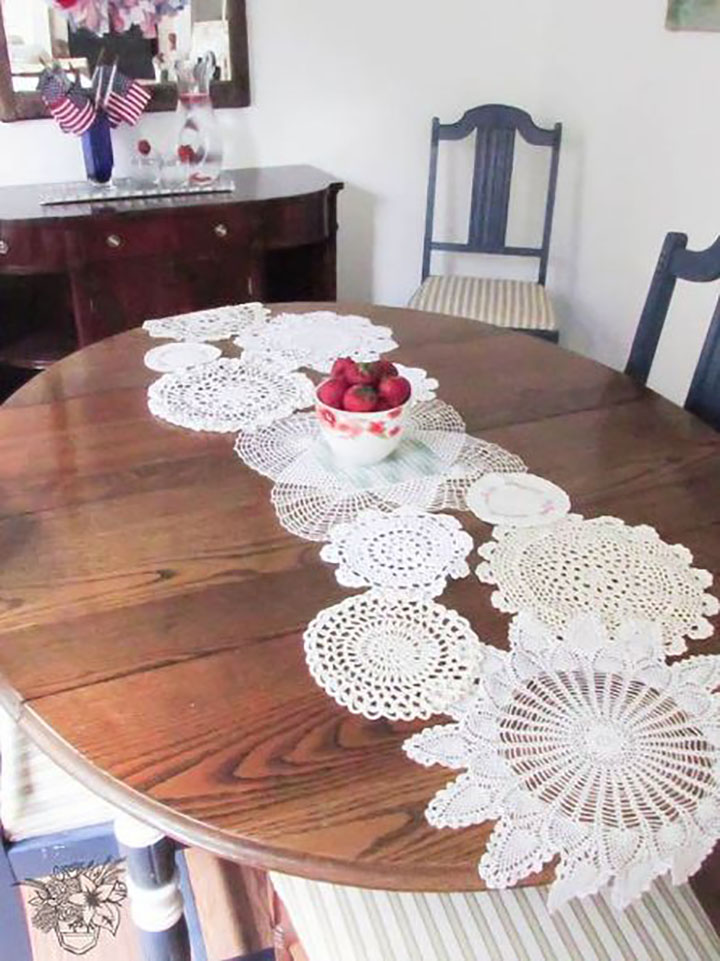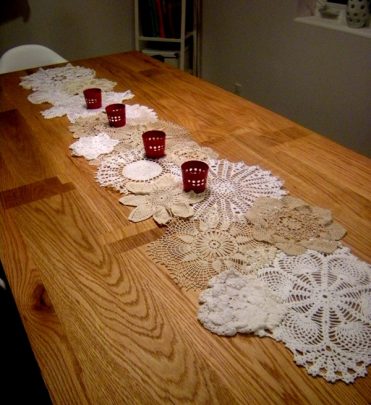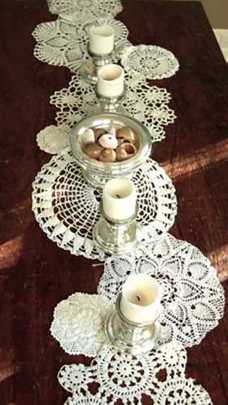 Comments