11 incredible ways to use your slow cooker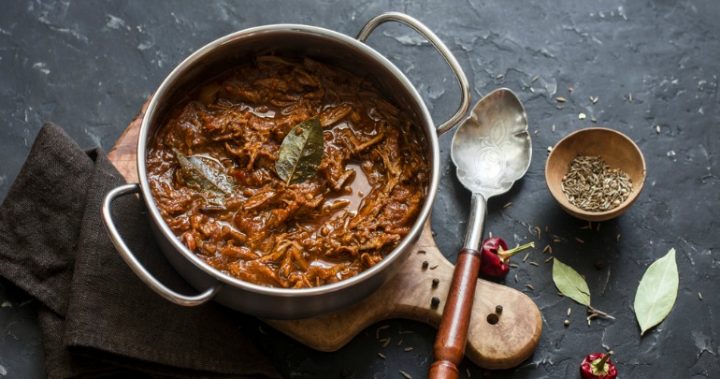 We showed you 10 things you didn't know your slow cooker could do, and now we have 11 more!
Most people think that slow cookers are just used for roasts and larger meals but these appliances are far more versatile. Here are other ways to get the most out of your slow cooker.
1. Unblock your nose
You can use your slow cooker as a vaporiser to clean the air in your home. See how here!
2. Corn on the cob with garlic butter
Serves 4
Ingredients
4 ears of corn
1/2 cup butter, softened
4 teaspoons of minced garlic
1 teaspoon mixed herbs
1 teaspoon Italian seasoning
Salt and pepper to taste
Method
Remove the husks and silks from the four ears of corn.
In a small bowl, combine the softened butter, minced garlic, seasonings and salt and pepper.
Lay out four pieces of alfoil. Use the butter mixture to coat the ears of corn and then wrap each ear in a sheet of foil.
Place the ears of corn in the bottom of a large slow cooker. Fill the slow cooker with 1cm of water and cover it with the lid.
Cook the ears of corn on high in the slow for 2-3 hours or on low for 5-6 hours, until the corn is tender.
Once fully cooked, remove the corn from the foil and serve.
3. Chicken stock
Ingredients
1kg

chicken wings, necks, backs or other parts

4

small

carrots

, rinsed and roughly chopped

1

leek

, rinsed and roughly chopped

1

smallish

onion

, peeled or unpeeled, roughly chopped

1

teaspoon

black peppercorns

1

fresh bay leaf

(optional)

1

sprig

fresh thyme

Cold water
Method
Place all ingredients in your slow cooker, add enough cold water to cover, and cook on low for at least 12 hours or overnight. You may need to skim the surface at the beginning of cooking.
Strain and let cool completely. Freeze in one-cup portions.
4. Bread
Ingredients
1 batch bread dough (enough to make 1 x 500g loaf) any variety, prepared to the point of shaping and baking
Method
Shape your loaf into a round or a loaf depending on the size of your slow cooker and/or what kind of loaf you'd like to make. Set the shaped dough on a square of baking paper.
Using the baking paper, lift the loaf and set it in the middle of the slow cooker. Try to flatten the paper as much as possible against the sides of the slow cooker to prevent it from getting caught in the bread as it rises. Cover with lid.
Turn on your slow cooker to the highest heat setting (or quickest time setting).
Baking time will vary depending on your slow cooker. If this is your first time baking bread in your slow cooker, begin checking the loaf after 1 hour, then every 30 minutes, and then more frequently as it nears finishing. Record this baking time for future reference.
Checking the internal temperature of the loaf is the best way to tell when it is done baking; a finished loaf will have an internal temperature of 85-95 degrees Celsius. The top will also feel soft but no longer spongy, and the bottom will be hard and slightly golden.
If you want a darker-coloured, crustier loaf, set the loaf on a rack positioned in the middle of the oven and turn on the grill for 3 to 5 minutes. Check frequently to avoid burning the loaf.
Let the loaf cool completely on a wire rack before slicing.
5. Paint stripper
If you want to strip paint from metal without the nasty fumes and mess of chemical strippers, just fill a slow cooker with water and set the dial to high. The heat and moisture will soften the paint, and it will often fall off as a single piece.
This works on oil, latex and spray paints, but it may not remove some clear finishes like lacquer.
6. Arthritis salve mix
Ingredients
Ginger root
Echinacea root
St. John's Wort
Boswellia Serrata
Cayenne
Method
Stuff a mason jar one-third full with the herbs.
Fill jar with oil of your choice (coconut oil, olive oil, sweet almond oil, etc.), leaving at least 2cm from the top of jar. Screw lid on tight.
Put a cloth in the bottom of your slow cooker and put jar in the centre of the pot (on the cloth). Fill the cooker with water, 2cm below top of jar.
Keep on low heat (oil needs to be very hot but not boiling) for three days. Water will evaporate out of the pot, so keep adding water as needed.
As the herbs release in the oil, it will gain more colour and start to smell like herb oil.
With a cheese cloth (cotton sheet or an old t-shirt will work too), strain herb solids out of the oil. This oil can be used as is, or read on to make it a salve.
To make the oil into a salve, you'll need approximately 60g of grated beeswax for 200ml of infused oil.
On low heat, warm oil and beeswax on the stove until wax is all melted.
Add one drop of vitamin E oil for every 10ml of oil.
While salve is still hot, pour into your container.
Let sit overnight or until salve is hard.
7. Sweet hot nuts
Ingredients
2

cup

whole cashews

1/4

cup sugar


1/4

cup butter, melted


1/2

teaspoon ground ginger


1/4

teaspoon salt


1/4

teaspoon ground cinnamon


pinch

ground cloves


pinch

teaspoon cayenne pepper

Method
Place nuts in the slow cooker.

In a small bowl, combine sugar, butter, ginger, salt, cinnamon, cloves, and cayenne pepper. Add nuts to slow cooker; toss to coat.

Cover and cook on low-heat setting for 2 hours, stirring after 1 hour. Stir nuts again. Spread in a single layer on buttered foil; let cool for at least 1 hour.
8. Warm baby bottles or keep other hot drinks warm
Keep water in a slow cooker simmering on low; this makes for an easy way to heat up bottles throughout the day. It's also useful for keeping other drinks warm, whether in mugs or bottles.
9. Foot bath
This is a bit of a different one but stick with us! Fill your slow cooker with warm water and bubble bath or essential oil of your choosing. Agitate water with your hand to make bubbles and plug in, turn to the lowest setting and soak.
10. Apple cinnamon potpourri
Ingredients
one sliced apple (of your choosing)
2 tablespoons dried chamomile
2-4 cinnamon sticks
1 tablespoon vanilla
1 tablespoon almond extract
2 cups warm water
Method
Put ingredients into slow cooker and mix. Leave on low for 6 hours and take lid off. You can pour the potpourri into a container of your choice.
11. Nutella hot chocolate
This recipe is seriously delicious!
Ingredients
2 cups of milk (any type)

1/4 cup of Nutella

whipped topping or marshmallows (optional)
Method
In a slow cooker, add 1 cup of the milk and the Nutella. Whisk together until the Nutella is completely dissolved.
Add the remainder of the milk and whisk well.
Place the lid on and turn to low. Let it heat completely through for 1-2 hours.
Whisk one last time before serving to

make sure

everyone gets an equal amount of that great Nutella flavour. Serve with your favourite topping.
What's your favourite slow cooker recipe?