11 amazing styling tips for over-60s with short hair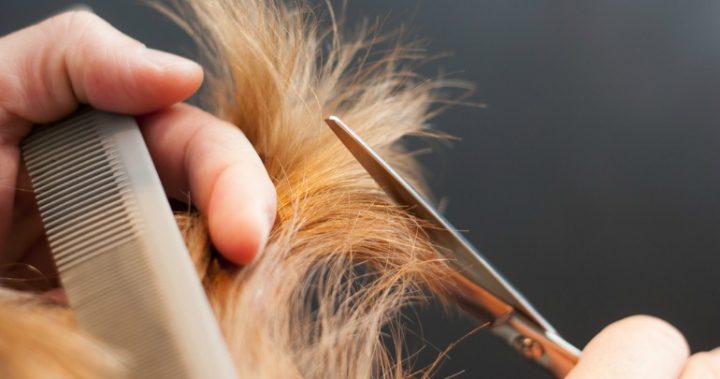 Are you in a style rut? Although many over-60s keep their hair long and healthy, we often opt for a shorter hairstyle as we get older. Whether it's for ease of styling, or because your hair no longer grows, there's no need to feel left out when it comes to styles and different looks. While some think short hair can only sit a certain way or isn't as variable as long hair, this actually isn't true! Your short hair can look awesome with some TLC and these handy hints. 
1. Make your own salt spray
Don't spend a fortune on expensive products to get a beachy texture – you can make it at home. Simply combine 250ml of soda water with a teaspoon of sea salt in a spray bottle and spritz over damp hair after showering. Scrunch it up in your hands and leave to dry naturally for a relaxed, beachy feel. 
2. Tease it!
Tease a section of hair from temple to temple, and then pushing it against where you normally part your hair to increase lift. Finish with hairspray to hold in place all day. 
Ad. Article continues below.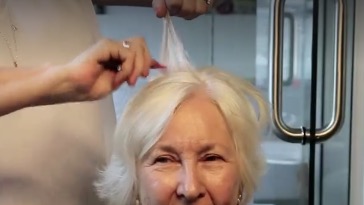 3. Blow dry half way
Blow your hair dry for half the time you usually would and then let it air dry. Not only will this cut down on heat damage, it will leave you with a natural texture. Tip: if you do blow dry your hair regularly, use a hair oil or heat protecting spray to prevent dryness and split ends. 
4. Do a side braid
It might seem difficult but in fact if you have enough hair, you can achieve a braid! There are plenty of online tutorials that show you how to do it, like this one from Youtuber 'Malibu'. She may be young, but her lovely braid looks great on all ages. 
Ad. Article continues below.
5. Wear a funky headband
Headbands don't have to be plain and boring – the variety nowadays is endless! You can wear a pretty gold leaf on a band, or diamantes or velvet. They're a great way to add a little style to a casual look and bring colour into an outfit.
Ad. Article continues below.
6. Wrap it up with a scarf or hair wrap
For an even more vibrant look, why not try a scarf? You can wrap it around your head in so many ways.
Here's 8 of the easiest ways to tie a headscarf so you don't just wear the classic Thelma and Louise!
Ad. Article continues below.
7. Get a fringe
To make a very short cut look more feminine, grow out a fringe (bangs) portion of your hair, and wear it soft or side swept for a classic, chic look. You can ask you hairdresser to cut a longer fringe to begin with a shorten it over the next few months until you find the perfect length for your face shape. 
Ad. Article continues below.
8. Use products that add texture
The trick to keeping short hair modern and youthful is to use products that add toughness and texture. Opt for waxes, pomades or even texture powder instead of gels, sprays and mousse.
9. Change up your part
Just because you have short hair, you don't always have to wear it the same way! For something different, try changing the placement of your part. It can show off colours you didn't even know were in your hair.
Ad. Article continues below.
Ad. Article continues below.
10. Dry shampoo is your new best friend
Dry shampoo is a must-have in every woman's bathroom. It's great between shampoos and it also aids in adding texture to newly shampooed hair, especially if it's very thin.
11. Stick to a trimming schedule
If you can manage it, try to get your hair cut every four to six weeks. If you're trying to grow it out, you could go 10-12 weeks without a trim. It's really up to you!
What are your favourite styling tips?