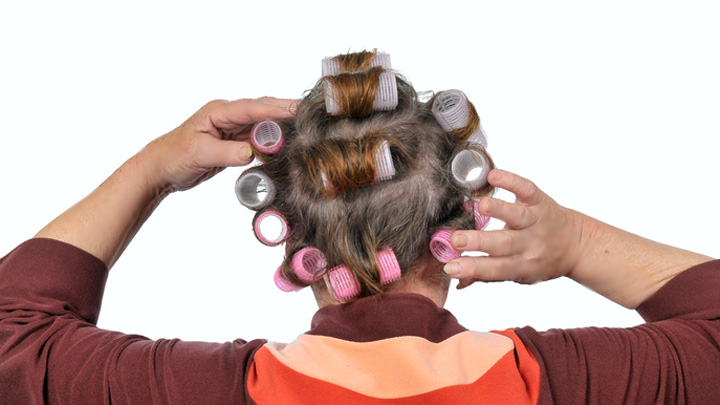 We all love our hair but as we get older, we can begin noticing thinness, dullness and dryness. This may not just be caused by ageing in general, it could actually be caused by the routines you have!
For the best locks ever, try to avoid these 10 hair no-nos.
1. You wash your hair every single day
Washing your hair feels great, we're not going to lie, but washing it every day does damage to your hair and can make it even more dry! Try leaving your hair unwashed for a few days – 2 or 3 is optimal. This will allow the natural oils to sit and repair your hair.
2. You dry your hair on the hottest setting
It's not the heat that gives you a smooth style, it's the air from your dryer, so putting it up too high will fry and frizz your locks. Simply use the "warm" or "cool" settings instead and put aside a little more time.
3. You always apply shampoo in the same way
If you've been applying shampoo that same way for years, it might be time to change it up. Most of us start in our crown and work a lather, but actually the most effective way is not to build a lather but to just rub into the temples, a bit of the crown and the ends.
4. You skip conditioning
Can you believe some people skip conditioning altogether? If you want shinier, thicker hair, you'll need to condition it. Shampoo can be very harsh and increase the breakage of fine, older hair.
5. You take boiling hot showers
Woman especially love scorching hot showers but in fact this is doing your hair no favours. Warm water opens a hair's cuticle to allow shampoo and conditioner to do their job, and cold water helps to close the cuticle and seal in moisture from the conditioner.
6. You dye, perm or style your hair too much
Most hair dyes, perms, and relaxing agents aren't dangerous unless they are left on too long or used too often. But if you love having your regrowth done or need constant touch ups, consider waiting a little longer so your hair can have a break.
7. You wear tight ponytails or buns
The pressure of a hair tie around a ponytail can wear away the protective hair cuticle and cause breakage. Anything that puts tension on the hair follicle can pull hair out by the roots, which is what we don't want. Change your hairstyles up and embrace the hair down look.
8. You're using the wrong brushes
We all know that using a brush on wet hair can be catastrophic but did you know that using a cheap quality brush daily on your hair can also damage your hair? The same goes for an old brush that you may have been using for years. Invest in a good quality brush and replace every few years. It should detangle and leave hair smooth and silky.
9. You towel dry your hair
Towel drying your hair is a huge no no, especially if you're used to roughly working out the water. It causes dryness and breakage. Instead, use an old t-shirt to wrap it up! It works better to draw out moisture and won't ruin your locks.
10. You use the wrong hair ties
It can be tempting to just use anything that's lying around but the fact is not every hair tie is made equal. Look for a quality brand and ones without metal. Plastic can grab at hair, so try fabric ones or even a scrunchie.
Tell us your thoughts below. 
Comments