Your flu shot is more effective if given in the morning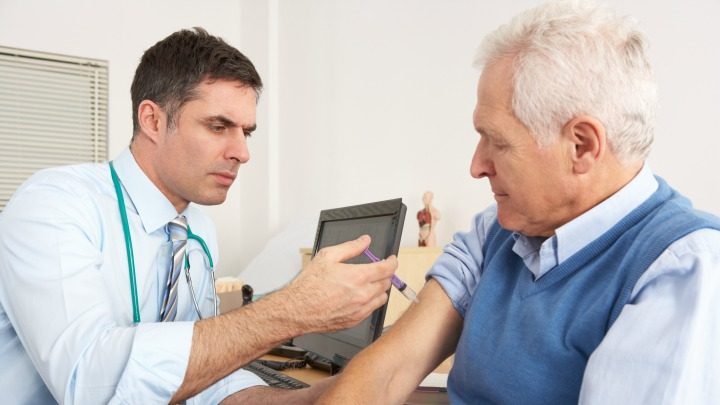 Flu vaccinations are more effective when they are given in the morning according to new research from the University of Birmingham in the United Kingdom.
In a trial of more than 275 healthy people aged 65 years or older, doctors found that both men and women responded better to the vaccine when immunised in the morning rather than in the afternoon.
Researchers conducted the study prior to the flu season over three years, from 2011 to 2013 and patients were given the flu jab either in the morning (9:00am-11:00am) or in the afternoon (1:00pm-5:00pm). It found that one month later those patients vaccinated in the morning had produced significantly more antibodies against two of the three flu strains in the jab, and similar antibody levels were produced for the third strain.
From the study the researchers believe that doing vaccinations during the morning would not only be aligned with the natural rhythm of the body, it could also be a cheap way to save lives.
The flu virus is especially dangerous for older people, whose ageing immune system means the flu jab is less effective than in younger people, so something as simple as the time of day could increase your chances of fighting the flu.
Ad. Article continues below.
"Our results suggest that by shifting the time of those vaccinations to the morning we can improve their efficiency with no extra cost to the health service," Professor Janet Lord says, highlighting that in the UK the NHS's flu vaccination program costs £100 million (AU$188 million) a year.
In Australia, the flu vaccine is available freely under the National Immunisation Program for people facing a high risk from influenza and its complications. Included on that list are people aged 65 years or more.
In 2015 there was a record 90,000 reported flu cases across Australia, which was 25,000 higher than the previous record in 2014. The 2016 National Immunisation Program included a four strain vaccine for the first time as part of the effort to provide the greatest amount of protection for those at risk during flu season.
Have you had a flu shot this year? Did you get it in the morning or the afternoon?