Would you try this to fight off Australia's biggest killer?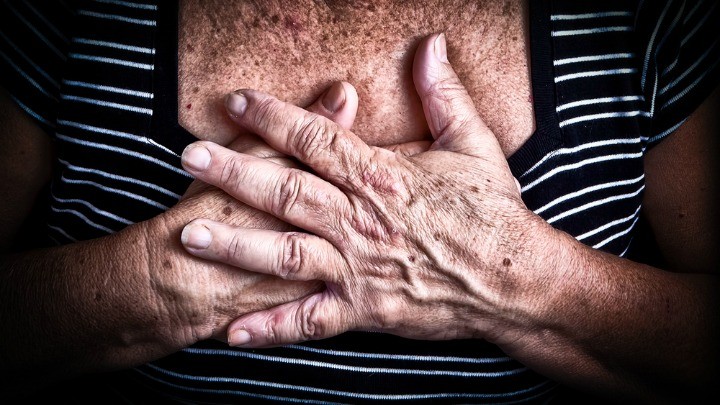 If you want to lower your chances of dying from cardiovascular disease, you should grab your dancing shoes and hit the floor, according to new research from Australian doctors.
Researchers from Western Sydney University's School of Science and Health conducted an experiment over a 10-year period and found that people over 40 who regularly went dancing had a 49 per cent reduced risk of developing and dying from heart disease.
Western Sydney University associate professor Dafna Merom, who worked on the study, says dancing proved to be significantly more effective at warding off the disease than other forms of exercise.
"We saw that dancing not only had the greatest protection against cardiovascular disease, if comparing to walkers for example, they benefited from an additional 21 per cent reduction as compared to walking," she told the ABC.
"Dance mimics the high-intensity training interval, but disguised, it's like an exercise in disguise."
Ad. Article continues below.
The good news for many people is that you don't actually have to be any good dancing to get the benefits, too.
As long as you're moving your body, you're on the right track.
"You reach some high intensity from folk dancing and some kind of quick ballroom dancing, you have to keep with the beat and so without noticing you really reach the high intensity of physical activity.
"And the higher the intensity the better the benefits."
Professor Merom says it's not just dancing itself that helps reduce the risk of heart disease, it's the social aspect of going to a class and socializing and having fun.
Ad. Article continues below.
"The other mechanism could be that simply dancers are hooked to this activity and they really have life-long habits of being regularly active," she said.
"Last, we think that social dancing has other effective influence on your mood and we know that stress is a risk factor for cardiovascular disease, so being in a social environment, smiling, listening to movies, you just forget where is your stress and you get the benefits.
How often do you dance? Would you take a dancing class to improve your health?