Why am I suddenly getting cavities? What you need to know about your oral health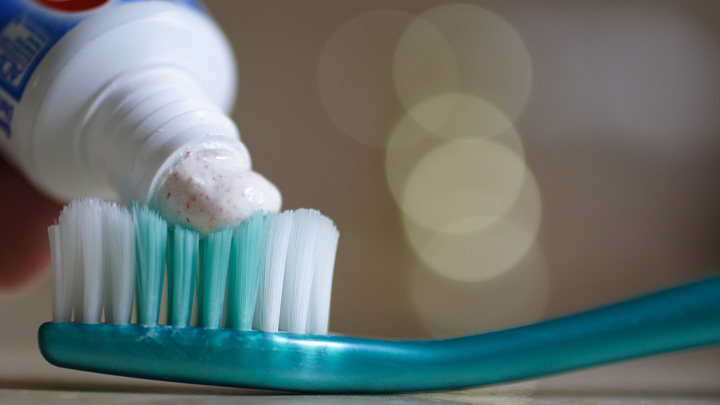 You may wonder why you're suddenly getting cavities when you haven't had them in years. As we get older, we enter a second round of cavity-prone years. One common cause of cavities in older adults is dry mouth. Dry mouth is not a normal part of aging. However, it is a side-effect in more than 500 medications, including those for allergies or asthma, high blood pressure, high cholesterol, pain, anxiety or depression, Parkinson's and Alzheimer's diseases. This is just one reason why it's so important to tell your dentist about any medications that you're taking. Your dentist can make recommendations to help relieve your dry mouth symptoms and prevent cavities.
Here are some common oral and general health recommendations and conditions you need to be aware of:
Dry Mouth 
Dry mouth is a condition that usually results from decreased production of saliva. At times, xerostomia can make it difficult to speak and may lead to malnutrition. Extreme dry mouth and salivary gland dysfunction can produce significant and permanent mouth and throat disorders and can impair a person's quality of life. Dry mouth is also called xerostomia.
Ad. Article continues below.
There are many causes of dry mouth. Dry mouth most commonly occurs as a side effect of medications that cause decrease saliva production, including blood pressure medications, antihistamines, antidepressants, diuretics, nonsteroidal anti-inflammatories, and many others. Other causes of dry mouth are radiation treatments to treat cancerous tumors of the head and neck, salivary gland diseases, diabetes, hormonal imbalance, mouth breathing, sleep apnea, and autoimmune disorders such as Sjögren's syndrome, rheumatoid arthritis. Eating disorders, such as bulimia and anorexia, are other risk factors for developing xerostomia. Salivary production can be decreased if a major salivary duct becomes blocked, such as from a stone or infection.
Diabetes
Diabetes is a chronic disease which affects your body's ability to process sugar. The resulting high blood sugar can cause problems with your eyes, nerves, kidneys, heart and other parts of your body. Diabetes can lower your resistance to infection and can slow the healing process.
If you have diabetes, you are at greater risk of developing some oral health problems. The most common oral health problems associated with diabetes are:
Gum disease – Recent research suggests that the connection between gum disease and diabetes goes both ways. On the one hand, because of lowered resistance and a longer healing process, gum disease appears to be more frequent and more severe among those with diabetes. Conversely, it appears that treating gum disease in people with diabetes can help improve blood sugar control.
Ad. Article continues below.
Fungal infections – Since diabetes compromises your immune system, you may be prone to developing fungal infections. Symptoms include painful sores and difficulty swallowing. If you develop a fungal infection, see your dentist.
Infection and delayed healing – If you are having extensive oral surgery, your dentist may prescribe antibiotics to minimise the risk of infection. To help the healing process, keep your blood glucose levels under control before, during and after surgery.
Good oral hygiene habits, including professional cleanings at the dental office, are important if you are to control the progression of gum disease and other oral health problems. Regular dental checkups and periodontal screenings are important for evaluating overall dental health and for treating dental problems in their initial stages.
Oral Cancer
The average age of most people diagnosed with these cancers is 62. During dental visits, your dentist will check for any signs of oral cancer. Regular dental visits are important because in the early stages oral cancer typically does not cause pain and early detection saves lives. Some symptoms you may see include open sores, white or reddish patches, and changes in the lips, tongue and lining of the mouth that lasts for more than two weeks.
Ad. Article continues below.

Paying for Dental Care after Retirement  
Many retirees don't realise that Medicare does not cover routine dental care. Begin to plan for your dental expenses in advance of retirement so you don't have to let your dental health suffer once you're on a fixed income.
There are a few dental surgeries who have agreed to provide dental services for 10 to 30 percent less than the typical fee. You pay the reduced fee out-of-pocket, and there is no claim paperwork to fill out.
If you don't have private health cover, there are specific dental plans available, such as Smile.com.au, which is starts at around $70 a year for singles and can reduce dental bills by up to 50%.
Ad. Article continues below.
I am above 60, do I need to take an antibiotic before a dental procedure?
If you have a heart condition or artificial joint, be sure to tell your dentist. You may think it's not relevant. After all, what do your heart and joints have to do with your teeth? But, there are conditions with a high risk of infection and an antibiotic is recommended prior to some dental procedures.
Dentists follow recommendations that have been developed by your GP. Talk to your dentist about how these recommendations might apply to you.
How are your teeth? How often do you go to the dentist? What procedures have you had done and what are your tips for keeping your teeth healthy? Share them below!