When your partner's bad habits are killing you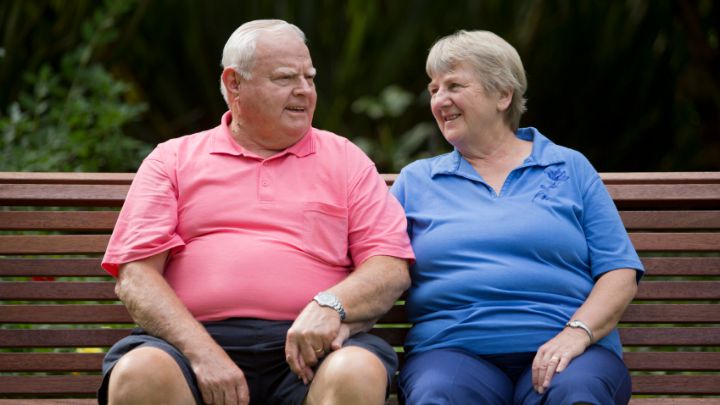 They are the best of friends on life's journey but our husband, wives and partners can so easily be the worst of enemies when it comes to our health and wellbeing.
How many times have you set out to improve your health or to kick a bad habit only to fall flat when faced with your better half's open packet of chips or second-hand smoke?
Change is always hard, but it's 10 times harder when you don't have the support of the person closest to you, and the outcome can be disastrous. How bad can it be? Well, really bad.
"Unhealthy lifestyles are a leading cause of death from chronic disease worldwide. The key lifestyle risks are smoking, excess weight, physical inactivity, poor diet, and alcohol consumption. Swapping bad habits for good ones can reduce the risk of disease, including cancer," says Professor Jane Wardle, director of Cancer Research UK's Health Behaviour Research Centre at University College London.
And it's not just your health that suffers. I know of one couple who split up after 40 years of marriage because she was no longer willing to put up with his heavy smoking – true story.
Ad. Article continues below.
Meanwhile, I am watching a friend slowly disintegrate as she hops on and off the wagon, battling a significant alcohol problem. Everyone knows that extreme action needs to be taken, but her husband simply can't see that he too needs to give up his evening glasses of wine and banish alcohol from their lives forever.
While this is an extreme example, it highlights a battle many people are facing: the unwillingness of a partner to join them on their mission to improve their quality of life and future health. From taking up running to quitting smoking once and for all, studies show that you'll have far more success if you do it together.
Profesor Wardle and her colleagues looked at 3,722 couples, either married or cohabitating, who were all over age 50 and participating in the UK's Longitudinal Study on Ageing.
They found people were more likely to quit smoking, exercise, or lose weight if their partner also worked toward those same goals. For example, 50 percent of women were able to quit smoking if they had a partner who had also quit. In comparison, 17 percent of women whose partners were nonsmokers were able to quit, while only eight percent of women whose partners smoked quit.
And it's not just about physical health: working together towards a goal can boost your emotional connection, improve your happiness and even increase sexual attraction (for each other), according to one expert.
"When a couple works out together, the actual exercise itself can physically and emotionally have a positive impact," says marriage and relationship psychotherapist Dr. Jane Greer. "Both partners come away with feelings of synchronicity, cooperative spirit, and shared passion. Then you throw in some spicy endorphins and it can be a real power trip for the relationship."
Does your partner have bad habits that sabotage your health and wellbeing? What would you change if you could?